(restricted)
Stitch

Roy Koopa
Holy crap, it is the RoboCoonie!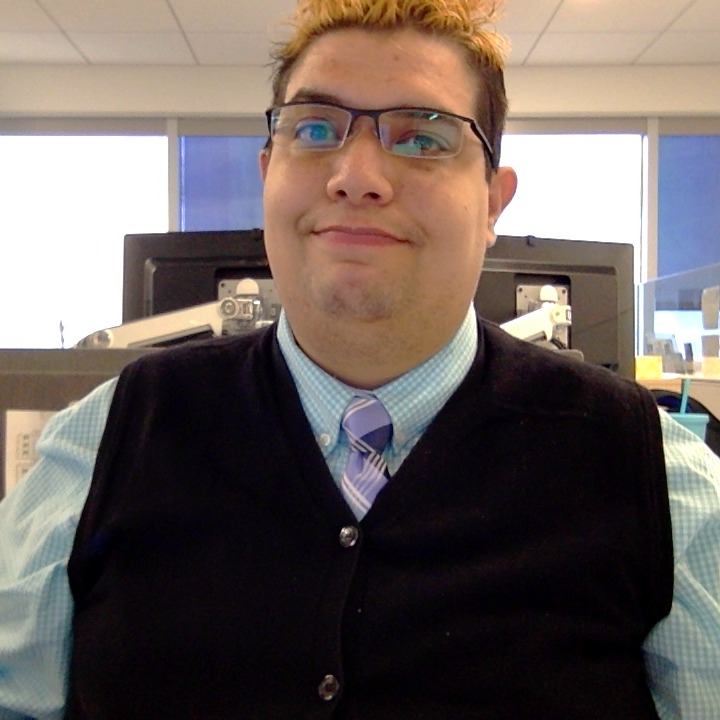 Since: 08-20-04
From: California

Since last post: 333 days
Last activity: 333 days


Posted on 02-28-05 12:47 AM, in ...
Link
First off, I could say I'm not pissed, but I'd be lying. Second, I could say that I can let this go, but I'd be lying because it's just not going to be that simple this time. A little warning would have been appreciated. Mostly because I've just lost valuable updates to three of my stories, and after this, I don't know if I want to continue writing SOF on this board. It happened before when I was teaching my network security crap, and now this. No matter what happens, something always screws me over. First work, then this, then who knows what next...oh, and the boyfriend thing...but he can fuck off.

I was prepared for the first one or so. I had backups, I still do, but my laziness this time and someone's uneasiness at proving some menial point because being a teenager in whatever school period in just too much of a burden and just too much to handle that I have to be a menace to everyone. Oh, grow up. At least have the dignity to complain like the rest of us do...in our LJs.

See, I can still have a bit of humor despite the fact that I'm eerily calm and horribly enraged. But, I can let go despite our immense progress on LBCC Reality, how my stories in the Paradox Island series were beginning to have some depth and beginning to unfold, and how my bastardized rendition of what once occured to me in SOF was starting to get just that much more interesting. Okay, I'm done. But, I do have this to say, I don't care if you had permission to do one damned thing. I shall get my revenge.

This was not the gay, disgruntled, oppressed writer you wanted to mess with. And, yes, I can end sentences with prepositions and other junk because I can. So there.



Thank you for being you...without you, I'd have no motivation to kill.
Stitch

Roy Koopa
Holy crap, it is the RoboCoonie!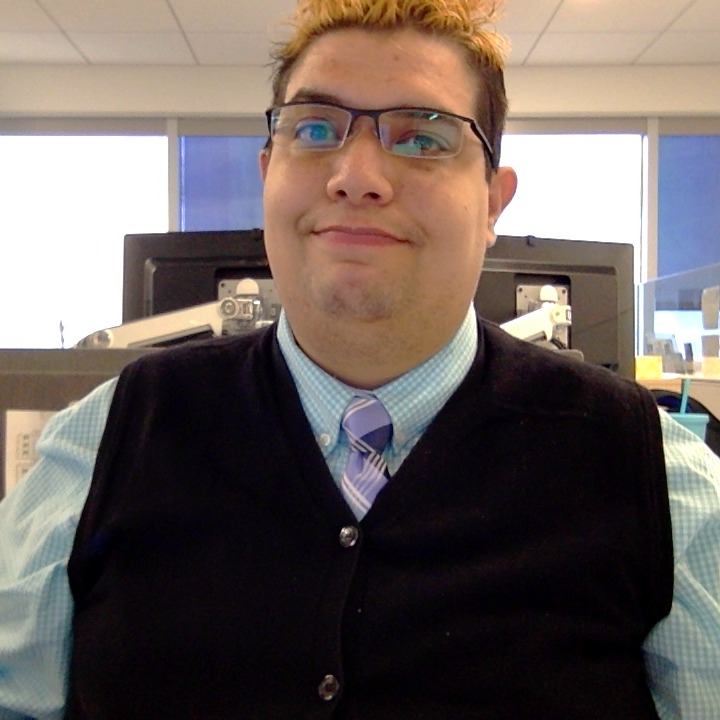 Since: 08-20-04
From: California

Since last post: 333 days
Last activity: 333 days


It's a long one, if you didn't get to read, but I'm sorry, the story might change after this update since someone decided to screw up my writing life.

Note: I'm not going to go through all thirty-four pages and add in the italics, bolding, and other emphasis I had before. I added some of the spacing, but screw it...34 pages? Uh-uh...no. I simply do not have that time. Nor energy. Revenge, however, there is always time for that.

Anyway:





This work is licensed under a
Creative Commons Attribution-Noncommercial-No Derivative Works 3.0 United States License.

---
Soldier of Fortune



By: Zabuza/CIAHacker



I woke up early in the morning expecting to get "the call" that came every Tuesday morning so far since the start of the summer. As I fumbled for the cell phone, I pushed my gun off its holster onto the ground. Shit, she can't see that! I grabbed it and stashed it in my IKEA backpack before my mother noticed.

The phone rang around eight o'clock when I stepped out of the shower. I reluctantly answered, and awaited instructions, water dripping onto my carpet. The instructions, this time in French, told me to drive out to the Starbucks on the corner of Jackson and Paramount, and wait for my contact with the DHS license plates. At eight thirty-five. Promptly.

I dressed and ran out the door, backpack in hand, and headed towards the dreaded Starfucks to await my contact. I had hoped my superiors had the decency to send someone that could at least blend in to their surroundings. I, at least, blended in. Dark gray sweat pants, a black shirt emblazoned with the words "If assholes could fly, this place would be an airport." on it, and dark mirrored sunglasses composed my disguise. I tucked my gun further into my backpack as I nervously sat in my car. That morning had been quite a scorcher despite the shade of my chosen parking spot. A white police interceptor drove by and parked next to me. The agent inside, dressed in a jet-black perfectly pressed suit in spite of the 90-degree heat, stepped out of his vehicle and walked over to the Starbucks. Fuck, I thought, and followed him into the popular coffee shop.

I walked in taking a seat at a table seated across from him. He looked at me through his dark sunglasses, removed a small folded paper from his jacket, and pushed it towards me. I slowly slid it across the table, picked it up and read its contents.

"You'll have to destroy this when you're done. The agent will leave now, and drive around the corner near the Iceland ice rink. You have to leave too, park your car in the ice rink parking lot and walk to meet the agent. You'll get further instructions there."
The agent stood and walked out the door as I read the note. I rolled the sheet into a small ball, shoved it into the recesses of my mouth and swallowed it. I took a deep breath, checked my backpack for the necessary ammo, and walked out the door.

Once in my car, I drove to the next parking lot, my heart beginning to race. I chose a parking spot farthest from the door near an unoccupied police cruiser that the city employs as a theft deterrent, placed a laminated "Temporary Government Vehicle" document from my glove compartment on the dashboard, and exited my vehicle. I rounded the corner passing a group of ice skaters hanging out in front of the Iceland Skating Rink entrance and met up with the previous agent and his "undercover" vehicle.
This assignment started much like all the previous assignments had before. I receive an early morning or late night phone call often in another language that I happened to speak, received accompanying instructions and directions to places I had to drive to, and a period for completion of my assignment. Oftentimes, I would also get an excuse to give to people should my whereabouts ever be questioned. They were not. However, this assignment did not possess the same feeling of simple hacking assignment in an undisclosed location with objectives like moving a possible Russian spy satellite, or sifting through thousands of emails from suspected al-Queda terrorists and informants.
I took my position as passenger and settled back for what could be a long trip. Hours later, we arrived in San Diego, ready to be transferred to my ultimate destination for the day. Somewhere overseas. Not my normal hacking job today, but a bit more technical. That day, my classification changed; I became more than a government technical tool. I became a government assassin.
♦ ♦ ♦ ♦


The drive was long, boring, and not fun at all. I mean, this agent was not too different from the other agents before him, but it would not have hurt him to hold a small conversation with me. Being that we were traveling in a government vehicle meant that we had no radio, just government law enforcement radio. Despite my surroundings, I attempted to break the otherwise dead silence.
"So, where you from?"
Nothing, not even a movement to acknowledge my presence.
"Like your job? Can I sit in the back? Mind if we stop for something?"
Not a single sound left the agent. My words being ignored, I decided it would have been wise to sit in the car, air conditioner set on low, and listen to the few blurbs that came over the radio. He never moved more than the few corrections during driving. About two hours into our journey, he leans towards me and taps my shoulder, "Do you have to use the restroom?"
"No", I said, and adjusted myself, "but if I do, should I just let you know?" I stared at him, but no response came back, he had moved back into position for his continued driving, to which I responded by settling back into my seat, and staring out the window. Great, two more hours of this, I thought.
We arrived at the seaport near San Diego where they keep all the docked aircraft carriers for the Air Force. I stood outside of the vehicle as he came around, and presented me with an ID card.
"This is your identification. Keep it on you at all times, upper right hand corner. Never take it off, and only relinquish it to either me, or your Washington superior. Got that?"
I nodded, took the card, and clipped it to the upper right side of my shirt. He looked at me, and then grabbed my backpack. He searched it, and I just watched. He produced the .45 I had been hiding, inspected it, and placed in back in the bag. He handed the bag back to me, and walked away. I followed him towards a guard shack at the foot of a walkway to the great vessel.
Upon arrival, the MPs at the guard shack insisted that I show them my backpack. The agent assigned to me insisted that I was cleared at M-7 level, and didn't need a search. The MPs took a close look at my ID, turned to their computers, and waved me in. My heart raced, but I tried not to let it show. I had no idea what was going on. All I knew was that I was doing a hacking mission as normal, but getting to do it on an aircraft carrier.
Moments later, after being led through a multitude of stairwells and hallways by two armed guards and my agent, I arrived again to the outside...the upper landing deck of this giant vessel.
"Here," the agent pushed a small black duffel bag into my hands as he leaned down, "you'll find your instructions and further accoutrements inside. I'll meet you back here in..." he looked at his watch, "...twenty-two hours."
Twenty-two hours! What the hell?
"Follow these men; they'll keep you until you return." I nodded as he spoke. "And, serve your country proudly." I nodded and followed the armed guards over to a Huey on the center pad.
The duffel weighed heavily on my shoulders, and the gun pressed itself squarely in the center of my back while I walked forward towards the immense helicopter. Where am I going? What is the assignment? And, why is it taking 22 hours?
The MPs didn't seem to know what was going on either, but every time I made an effort to check out anything on my person, I heard a click behind me. I am not moving; I do not want an AK-47 round up my butt.
The Huey started to wind up, and before I knew it, I was strapped in and soaring far above San Diego in for the ride of my life...with a pilot that possessed a very twisted sense of humor. I am not a person to be afraid of heights, it's just helicopters. You can feel a lot more in a helicopter that you'd ever feel on a plane, and with military deadheads whom just a few years earlier were probably sitting in their living rooms on a beanbag chair, naked, eating Cheetos...I don't exactly feel like the safest thing in the air. At least, we are armed to the teeth.
"So, what's your name son?" I heard over my helmet radio. Son? Whom the fuck is he addressing as Son? As far as I knew, I outranked him even if it was just for the day.
"Almodovar." I paused to check if I could see him from my position. I couldn't, "Lee Almodovar."
"So, Almoh doe var", he strained, "where you headed?" Where am I headed? I thought he knew.
"I thought you knew?"
"I do, I meant, what's your mission objective, Sir?" Now, he starts the "Sir" thing. A little late, in my opinion.
"I don't know. Listen, can we stabilize this thing a bit, I can't take much more of this movement."
A couple minutes later, we touched down on a military base in Dallas. I was to transfer my ass to the airport, hop on an American Airlines connection to JFK, and hop onto an Air France connection to London Heathrow. All in my new "uniform", and all inconspicuously...despite the lack of checked luggage on my long journey.
An arrival at the airport confirmed what I had suspected; I looked stupid in my new duds. The documents I possessed claimed me to be Steven Martinez from El Paso, Texas, born December 17th, 1979. At the time, I could pull it off. I don't think I'd ever be able to do it now. I was issued a brand new, Panasonic CF-38 laptop computer, a Glock 38 to replace my Colt, gun permits, military ID claiming my affiliation with the Marines, and a rather cumbersome satellite phone in case I ran into "problems".
The ticket agent looked a little hesitant when I showed her the ID. She questioned the standard stuff, "was your luggage with you at all times", "has anyone given you anything to take", "is this really you?", and after a few moments of uneasiness, she gave me my boarding passes and let me go. Remember, this is pre 9/11, pre TSA.
I walked down the hallway to the checkpoint, boarding passes and ID in hand, and prepared for the screening. I placed the laptop on the conveyor belt, undid my belt, took out my change, pocketknife (you could take those back then), and placed all this and my small backpack on the belt. I looked at the Aviation agent, and waiting for her signal. I walked through, and the metal detector went off. What now? She motioned me to back up and try again, but pointed at my ear. Huh? Oh! The earpiece. I took it off, placed it in a tray, and pushed it through the x-ray machine. Walking through slowly...I cleared. Sigh.
I gathered my crap and walked down the hall before a Dallas police officer stopped me. He stepped in front of me, and asked that I accompany him into his office. I complied, and thought that I was busted for something. What? Was I too suspicious? Is that even possible? Did I forget to remove the clip from the hidden pocket? It's the ID, isn't it?
I moved into his interrogation room where another officer took my laptop and belongings, and placed them on a table.
"Lee Almodovar", he chimed.
"Yes?" damn it no, "I mean, who?"
"It's okay. Your superiors put us here to make sure you get through. We just have to inspect the laptop, and clear it before you can go. I'm surprised that Aviation let you get through with that." He picked up my laptop, flipped it over and unfastened the safety latches. Inside, a small .22 gun dropped onto the table. What the?
"But, how?"
"Your superiors called and told us that you were coming through on special assignment, Agent, and that we were to remove this firearm from your computer. It was not part of your original instructions. Now, we're outside of jurisdiction on this issue, but you're free to keep the weapon if you so choose." He called me agent. I mean, I am used to being called agent by my superiors and others, but not by the PD. This was too weird. I kept it.
Two hours later, I was nestled neatly between a fat woman and a crying child...obviously not the best environment in the world. I took to a quick nap.
Upon my arrival at JFK, and through customs and security, I was met by yet another arsenal of military MPs ready to whisk me to LaGuardia for my connection to Air France. I took to reading the documents I had in my possession until we traversed the nighttime streets of New York in sleek Towncars. We moved through the streets of New York with such ease, that I'm sure we put a few New York cabbies to shame. I opened up the black leather folder I was carrying that contained my "orders" and browsed through the documents. Two CDs, each labeled "#1" and "#2", a small reference on the MX8 rifle, a small reference on the modification modes for the rifle and my laptop, and a quick reference guide on Farsi. An MP sitting next to me reached forward towards the front seat retrieving another brown package. He handed it to me, and motioned for me to open it.
On the lid of the box, it read "M-7 Clearance Required". I turned to the MP, "Are you M-7 cleared?" He turned to me, and shook his head. I turned to the other MP and asked the same thing producing the same gesture from him. "I can't look at this now. There are people with insufficient clearance here." And, with that, the car came to a stop, and the MP to my right stepped out into the rain.
"Get out," he ordered.
"What? Why?"
"An M-7 cleared vehicle will be by to pick you up in a moment. You will wait for it here." I gathered my newfound belongings, and emerged into the rain. I held the leather folder over my head, and ducked down to knock on the window. It whirred down, and the barrel of a rifle coaxed me back towards the middle of the sidewalk. So, several hours later, this is the result of my covert ops: I get to stand shivering in the rain with nothing but a (wet) camo suit on, my backpack, a (military) laptop, and this leather folder waiting for yet another mystery vehicle to take me to my impending connecting flight at LaGuardia because I had to open my big mouth.
I stood for about five minutes, shivering in the rain, expecting not to be picked up. Expecting that the previous car would circle the block and pick me up again, leaving me there was a short prank. I immediately was filled with rage at the thought of these little pricks leaving me in the rain because I outrank them, and didn't realize it. Just then, a black Suburban drove up, and parked itself in front of me. The passenger window rolled down revealing two men dressed in black suits, sunglasses on, with secret service type earpieces on. The passenger occupant motioned for me to get in. I complied. I was cold.
On the way to LaGuardia, I had changed into something more fitting for the trip...a matching black suit sans the sunglasses and the earpiece. I read the documents over as I walked into the warm terminal, and then stashed everything into my backpack. I felt my breast pocket for my new identification, and proceeded to the Air France counter. The agent at the counter perused quickly through my documents, tagged my carry-on luggage, and issued my documents ending with an access code for the elite first class lounge near the gates. Awesome, I thought not realizing that this was only a sugar coating to what was waiting for me in London.
The Air France lounge was like nothing I had experienced before, free peanuts, unlimited champagne, big screen TVs, leather chairs...and far away from the hoi polloi of the terminal. Nevertheless, rather than bask in the wonders of high paying society, I sat in the corner under a lone lamp reading over the set of documents on CD #1. A couple hundred satellite images of Iraqi munitions factories, streets, and large weapon stores. Several electrical diagrams from places from the great areas of weapons storages in places of eternal desert and wind. A few translated phrases into Farsi, the most intriguing being, "Don't kill me, I was only passing through." I felt, at that moment, that I should thoroughly memorize that one. Also, since I was under the vague impression that I might end up in Iraq, I decided that maybe flying to London was not a good thing.
The satellite phone began to ring, caller ID revealing "GOVERNMENT 1". GOVERNMENT 1? Who is that? Am I supposed to answer? What happens if I don't? With much hesitation, and the fact that other passengers were staring at me, I decided to answer the phone.
"Hello?"
A rough sounding voice on the other end instructed me, in French, to stop viewing the documents on the CD, and wait until I had boarded the plane to do so. I responded, in broken French, that I would have immediately stopped, but wanted to know what I was expected to do for the next ten hours on the plane. The phone clicked off. Uh huh. I'm not impressed. Slightly scared, slightly uneasy, but not impressed. Time to play solitaire. If only my mission had been as easy as solitaire. Ten hours to go, and I wasn't about to end anything ten hours from now.
My documents claimed I was a native Spaniard working with Scotland Yard. According to my fake alias, I spoke fluent Castellano Spanish, Latin American Spanish, American and British English, Farsi, and French. With the exception of the British and Farsi, most of it was true. Except for the Scotland Yard part.
The flight was pretty much as boring as ever, but first class provided me with amenities that the coach passengers would have enjoyed thoroughly. In addition to being cut off from the hoi polloi of coach, I enjoyed the heated leather seats and the small satellite TV. Searching my pocket, and motioning for one of the flight attendants, I removed the satellite phone. After confirming that it was okay to make a satellite phone call, I redialed GOVERNMENT 1.
After three rings, they answered, in the same rough sounding French. Time to break out in my French. I noticed early on that the flight attendants were watching my actions each time they walked by. It was time to concentrate on keeping my cover. Upon my walk to the rear of the cabin earlier, I had spotted the air marshals assigned to the flight. Four in total: one in front armed with a tazer, two in the middle armed with .22s, and one in the back posing as a sleeping businessman armed with a .38. Thinking they would have made a better effort to at least conceal the holsters, but I was proven wrong. On my walk back to first class, I noticed that one of the flight attendants had alerted the air marshal near the rear of the plane to my presence.
I started to ask if I could read anything given to me aboard the plane, and was shot down. I had to blend in, and try not to raise too much suspicion before I landed--eight hours from then. There were two movies playing, and I had a personal satellite TV. If anything, it would have been better to practice my French with the flight attendants. I chose to watch the movies, TV, and sleep. I am already suspicious as it is; I am not going to perpetuate it more.
About five hours into the trip, the air marshal awakened me from the back of the plane. He wanted to have a word with me, if he could, near the closet towards the middle of the plane. He showed his badge, and I followed him to the back.
"Do you have any identification on you?" I produced my temporarily issued government ID, and nothing else. "Oh, then we'll leave you to your nap. Sorry to disturb you, Sir."
I returned to my seat, turned the heaters on, and settled to "bed" for the remaining five hours. London was cold that morning, and I wished I had packed the trenchcoat. Upon landing in London, I gathered my scant belongings and deplaned into Heathrow. The airport was a blur, and my mind was racing. I guess it was the champagne, but maybe not. Out into the cold of London, laptop in hand, and waiting for the MPs. They were not around. The phone began to ring again.
GOVERNMENT 2 this time. "Hello?"
You will answer all calls from this agency as Agent Almodovar. Never do I want to hear 'hello?' again, understood agent?
I stupidly nodded not realizing that he could not see me. "Yes, Sir, I understand. Um..."
Good. Now, you're on your own from here until you get to your rendezvous point. On Disc two, you'll find further instructions so that you can get to your destination. In a compartment inside the duffel bag, you'll find a key to a storage locker within Heathrow. Inside that locker, you'll find your new identity, your new clothes, and enough money to tide you over for food and transportation.
"Okay, and is there a time limit on th..."
You have until tomorrow morning to reach your destination. Also, be aware that you're being watched, both by our government and entities that would prefer to see you not complete your mission today.
"Um...if I should perhaps", I became flustered and walked back into Heathrow heading towards a couple of bobbies I spotted near the opposite end of the terminal, "need assistance, who should I..."
You won't. And, it clicked off. Stunned and unnerved, I walked towards the Bobbies then remembered that I was armed with not one but two concealed weapons. I stopped and searched my duffel for the key. Aha! Now, to find the locker. After spending a couple of minutes wandering the arrivals terminal, I located the huddle of lockers and retrieved my new documents. A quick change of clothes in the loo, and disposal of my previous materials into the locker, I moved back towards the outside in hopes of catching a taxi. But, where was I going?
After finding a spot to sit near the entrance of the terminal, I took a quick look around to secure my usage of the laptop and popped in CD #2. In the distance, a man rushed up to a couple of bobbies standing near the taxies and pointed in my direction. What now? I quickly closed the laptop, gathered my belongings and walked into the bustling crowd of the airport. As I sought refuge in the crowds of Heathrow, the bobbies seemed to have lost me, but began radioing to their counterparts for what I hoped was nothing.
The phone began to ring again. GOVERNMENT 2.
"Agent Almodovar."
You're not being inconspicuous, agent. You'll find a blue four door sedan sitting outside the north entrance up ahead with keys in the ignition. And remember, they drive on the left here.
"Is the car...?"
They drive on the left. Again, it hung up. I hurried my pace towards the next-door and stepped out into the cold air again. Sitting in the night air, a blue Ford Taurus sat idling with keys in the ignition. I took one last look behind me as I saw a booby start to run towards me, whistle at the ready for him to alert his peers. I opened the passenger (driver door in London) and sped off before they could catch up to me. I breathed a sigh of relief and took to the main road before I finally decided that I should maybe consider turning off, and losing any more trouble.
About midway into town, I noticed a dark vehicle had been following me for several blocks. I took the next left turn ahead, and sped up to see if the vehicle would follow. It did. I signaled left, and quickly turned right down an alley. The vehicle followed me, not trying to keep up too closely, but not backing off.
Could this be my government? On the other hand, was it the other "entities"?
I continued driving the vehicle through alleys and down roadways in hopes of losing the vehicle behind me. Turning out the lights on a major intersection, I threw the car to the right, and barreled down an empty alley. The car behind me continued past me, and I felt I had lost them. I awaited the phone call I expected from some government agency, but nothing came.
As I sat in the darkness of the alley, I could not help but arm myself with the .45 sitting in my backpack, and proceeded to peruse my documents still sitting active in the laptop. I was to traverse several kilometers to the southern edge of London where I was to meet a certain number of agents at a certain kind of vehicle and at a certain time. All of which was to be revealed to me at the time of rendezvous via wireless satellite e-mail via the laptop. The next sequence on the CD was a quick tutorial on the XM8 rifle, operation, and modification settings for use with the laptop adaptors for precise target tracking triangulation. Try saying that three times fast.
I noticed headlights heading in my direction again, and chose to switch the gear into reverse, slink down into the seat, and ready myself for anything. The dark vehicle drove past, obviously looking for occupants, but continued to drive forward. I sat up, placed the laptop on my right, turned on the headlights and floored it. The car screeched backwards through the alley, and as I reached the end, I engaged the parking brake and threw the car into drive...spinning the vehicle around into a ready position for retreat in the opposite direction. The dark vehicle stopped, and quickly switched into reverse for the pursuit.
As my vehicle came to a halt facing my retreat route, I rolled down the passenger window and fired a shot towards the back tires. I missed. I fired again on the rapidly approaching vehicle, and shattered the rear window. I fired a final time towards the driver's area, and sent the pursuing vehicle plowing into a wall before it wedged itself into the alley and came to a stop. A rather portly man dressed in a black suit stepped out of the rear passenger door closest to me, and pulled out a small machine gun.
Oh, no...deep shit. I floored the pedal and zoomed down the street, machine gun bullets flying off the back panels, shattering the rear passenger window, and leaving a nice trail of holes in the back. This crisis averted, I didn't stop at all to think that I was leaking a flammable trail behind me.
The portly man ran out into the middle of the road and continued firing. I turned into a one-way street heading the opposite direction and turned off into a residential area. I ditched the car, gathered my belongings, and as I passed the car I noticed the small puddle of gasoline dripping out of the back. I opened the trunk, and found a change of clothes, more documents, and of all things, a flare.
I changed out of the old clothes placing them in the trunk, gathered my new materials and walked away. Popping the cap from the flare, I threw it at the back of the car and began to run. It rolled towards the vehicle, ignited, and blew the car upward from the rear flipping it onto its roof before finally engulfing the entire vehicle. I ran into some bushes nearby and disappeared through a couple houses towards the street on the other side.
I never saw the portly man or the other car again, but I was scared now, and wasn't feeling very apt to be engaged in yet another firefight. And, I still had to acquire transportation to get to the other side of London within the next few hours. During my jog down the desolate streets, the phone rang again. Intel Ops.
"Agent Almodovar."
Agent, we forgot to call and tell you about your further documents in the trunk of the contact vehicle. Have you retrieved those? It sounds like you're running, are you in immediate danger?
"I found," I paused to take a quick look behind me and ready the .45 sitting in my front jacket pocket, "the documents. Thanks. No, not immediate. I kind of killed the car."
The flare? Yeah, we figured you would do something like that. Anyway, we'll cover for you this once, but don't let it happen again. Good luck, and try not to get yourself killed.
"Um...thanks?" It clicked off again. I stashed the phone, and stopped near a lamppost to gather myself. I'm not used to running that many blocks, but the adrenaline and will to continue living pushed ahead. Oh, if only I could spend a couple of hours sightseeing. A gunshot killed the light above me.
"Stop right there, American Agent." I heard from somewhere behind me in a thick Russian accent. "Drop your weapons, and turn around." With the light extinguished, I couldn't see anything around me. I'm not giving in for any reason, so I quickly assessed the situation. The laptop is reinforced and can serve as a shield, and my gun is already in my hand. One quick turn around while firing in his general direction, use the laptop as a shield, and run into the alley next to me. But what then?
I could not think about it. I just had to act. I took out the gun, and turned firing indiscriminately at the figures behind me. They ducked the firing and began to fire towards me. A couple of shots bounced off the laptop's case as I took off towards the alley. I could hear them following me. Oh, the fun never ends, does it? I guess this is what they meant by 'a little trouble'. Right. I jumped onto a fire escape, climbed up onto the balcony in the darkened alley, and waited them out, my guns drawn towards the alley, laptop resting on my chest. The men walked cautiously down the alley, guns drawn at the nearby boxes and trashcans. There were three men, and I could easily hit at least two and maybe the third before he hit me. I lay on the balcony hoping that my satellite phone didn't decide to ring at that moment. They walked directly below me; I did not breathe.
I drew one gun toward the head of the person directly below me, and faced the other gun toward the person directly behind him. A head shot, instant death for the person below, and another throat shot for the person behind him. By the time the first person turns around, I can either settle down or reposition myself and shoot. The sound of sirens could be heard in the distance. I am sure the British police would not be as forgiving with me as I had been with them.
I took a deep breath, and the entire scene slowed down before me. All sound left and silence moved in. The first shot sailed straight down through the second person's head splattering blood up toward me. I should have attached the silencer onto the guns...stupid me. The person behind him began to turn towards the person in front, and I let the second shot fly. It pierced his neck and launched him into the wall, and onto the ground. I pulled both weapons back close to me quickly and waited on the third man. He turned around at the sound of the shots and began shooting back towards his friends. I held my breath, and waited again thinking about my current situation. A light came on from across the alley, from far above--an apartment. The third man saw this, and took off down the alley. The sirens getting closer, I took this as my chance to escape.
While trekking through the unknown darkened allies, I could hear the sirens in the distance behind me...then the barking of scent dogs. Shit. Luckily, it had sprinkled slightly that night, and running through the occasional puddles would definitely confuse the dogs for a while. I saw a clearing up ahead beyond the end of the street where I might be able to take refuge until the situation died down. The familiar sound of the phone interrupted the sounds of breathing heavily.
"Agent," I paused to catch my breath while running before continuing, "Almodovar."
You are running again. Are you in danger? Did you do something? Have you killed someone?
While desperately panting and trying to muffle my voice from my pursuers, the dogs sounding closer by the step, "The last one, but make that three. Please tell me you have a car for me."
Oh, no. That was your last car. And this is your last communication from us until the morning. There was a short pause on the other end with muffled whispering. That is, if you make it until morning. Click.
I dropped the phone into my pocket and pumped harder towards the clearing. A vehicle quickly pulled up and turned down the alley towards me. Not a police vehicle and I was not getting any more help from my own government, so this could not be good either. The vehicle's lights blinded me and a shot ricocheted off the pavement in front of me. I was right, not friends. I dove off towards a side street, and the vehicle screeched behind me in an effort to make the turn. At least I am getting my exercise while almost dying. The gun pressed heavily in my shoulder holster, and I remembered the disassembled rifle left for me in the second car inside the new duffel. While starting to dodge back and forth as to not provide a clear line-of-sight for the shooter following me, I began to assemble the small--not rifle--machine gun. Ooh...come to papa... I thought. Once fully assembled and loaded, I just fired behind me.
Shots rang off walls, metal, and glass. The lights died behind me, and a violent crash roared behind me. No more sirens to be heard, no more dogs following, only my watery footsteps in the dead of the night. Finding myself at least an hour by foot off course, I glanced back down the alley. A dark figure hobbled behind me, a slight sprinting walk, trying to follow me.
Replacing the machine gun into the duffel, I readied my .45 and dropped from my running to jogging. The exercise was beginning to take its toll; I could feel my body getting heavier. I took a hard step right to change direction and felt the searing heat of a bullet cut through my foot. As I fell violently into the adjacent alley, my laptop and duffel sailed away from me into the depths of darkness.
I gathered my bloody foot, and clenched my teeth due to the pain. Damn...now the dogs will surely find me...fuck! I could hear the limping stride behind me getting closer and with the duffel nowhere to be seen, and no protection from the laptop...I waited patiently. I had one chance to shoot, or be captured...or killed.
I pointed the gun hesitantly towards the direction of the approaching steps, and shouted, "US Federal Agent and I'm armed! Stop your pursuit at once!" My voice echoed off the walls of the desolate business district. The steps stopped their advance.
"Put down your weapon, we're here to help," a British female voice called out from around the corner.
"Here to help? By shooting me?"
"We needed to stop you agent, and if you'll look down, you'll realize it's a tranquilizer bullet."
"Look down? I can't even see my stuff," the darkness did not help my situation, but I pulled out the satellite phone and flipped it open. The soft green glow from its LCD panel lit up my right leg. I pulled up my pants leg, and discovered a small tranquilizer cap bloodily lodged just below my ankle. My view began to blur, but I slinked backwards towards my duffel and laptop.
"Put your weapon down, and we can help you." Her steps moved closer; I squeezed the trigger and shot towards the voice.
"Stop where you are. Who are you? Why would you have an interest in me?" I continued to drag myself backwards until my hand touched the wet fabric of my duffel bag. I pulled the bag close to me, and searched the hidden pocket for the med kit. I doubt there would be anything for a tranquilizer, but...
"We're serving in the best interest of the commonwealth," she took a step forward weapon outstretched and clearing the corner of the alley, "and you're the vital link." I put down the duffel momentarily to take aim through the fog flooding into my eyes. The gun began to weigh down in my hand, and I squeezed off another shot. It hit her hand and threw her weapon off into the darkness; she winced in pain.
I found a small cylindrical device in the bottom of the hidden pocket next to the med kit. Pulling it out, I noticed that it was a flash bomb, and that it would give me enough light to find the laptop and maybe hobble off before the sedative set in completely. "If you're really serving in the best interest of the commonwealth," I holstered my gun and gathered the duffel onto my left shoulder, "and I am your vital link, then why all the formalities?"
"Good shot, but you're not going to get far on that tranquilizer," she sounded farther away--either moving away from me or the sedative beginning to clog my hearing--and began moving around. Nearer or farther from me, I could not tell, but I could not stay. Hobbling to my knee using the duffel as balance, I touched the countdown detonator and launched the small device down the alley. It clanged and stopped against the adjacent wall, I could hear footsteps moving faster, and definitely away. "This isn't the last time you'll see us!"
The flash bomb began quickly beeping, and I moved towards what looked like a silhouetted laptop computer a few feet away from me. The flash bomb illuminated a blindingly white bright light behind me revealing my laptop computer, and a small motor scooter. Score!
The dizziness became more apparent as I stood up, and realized that less movement would circulate the tranquilizer through my bloodstream slower, but my heart was racing. My options were limited to the motor scooter until I fall off somewhere succumbing to the sedative, breaking into a business nearby to spend a couple hours, or checking into an inn just a few blocks over. I chose a combination of the first and last choice, and hoped I could make it before it was too late.
Driving a motor scooter down the alleys up towards the inn was a great chore with arms and legs feeling like dead weights, and my eyes perpetually fogging up. A small explosive somewhere behind me forced my eyes and ears to wake up just in time to catch a view of my inn. Somehow, I managed to make it seem like I was drunk, and the innkeeper made no notice of the bloody trail I dribbled in behind me. She handed me my key, and I leaned in to whisper to her, "This is my documentation. I am Interpol. I am not here. If anyone comes looking for me, you let me know. Your bill will be taken care of in the morning.", as I showed her an Interpol ID I had found prepared for my using in the hidden pocket.
She nodded, and wished me a good night. I pushed my way into my room, locked the door, and collapsed on the floor for the night never once realizing that I had left a stolen motor scooter sitting outside the inn, and my second "fake" ID sitting in the alley of my injury.
The phone forced me into consciousness at the end of the late morning. Three missed calls and GOVERNMENT 1 on the caller ID now. I still had three hours until the rendezvous, and since I had no energy to reconcile anything from the previous night I let it ring. A small puddle of blood below my right foot reminded me that I still had a bullet to extricate. As I dragged my body towards the table near the window, I could feel the weight of my clothes on me. I divested, and sat on the chair near the window watching the people on the street, the morning joggers, the bobbies hovering around my stolen motor scooter, and the mysterious black car across the street. A bobby pointed up towards my window while talking to the other officers. Joy. First I am shot, now I am going to rot in some British jail.
I removed a strip of gauze from my med kit and tightened a length of rubber tube just above my ankle. No stove around to heat the tweezers to prevent infection, and my head was still pounding from the sedative. I just did it, shoved the tweezers around the casing and yanked as hard as I could. I wanted to yell, but as not to draw attention to myself, I just pressed the gauze firmly against the gaping hole in my skin. One handed, I wrapped surgical tape around my leg, and tossed the bullet into a nearby coffee cup.
Time again was not on my side, and it was only a matter of time before they would make their way up to my room. My room's phone began to ring.
"Hello?"
"Um, Mr. Williams?" the innkeeper's voice filled the phone.
"Williams? Oh, yes?" I had forgotten about the Interpol ID, and about what I had told her the night before. I immediately hung up the phone. Shit. They are on their way up. I hobbled over to my duffel and inspected the scene below. A quick trip to the restroom yielded no window to the outside, and that movie plan out the veritable "window". Damn.
I spilled the contents of my duffel, backpack, and jacket onto the bed trying to put together some kind of outfit with which I might be able to escape. The satellite phone began to ring again...UNKNOWN ID. I was tempted to answer it, but refrained for fear of some kind of negative energies moving towards me. Two full suits, a tuxedo, camos, tourist clothes, and a sack labeled "Clothes to Blend In--IRAQ". Iraq? I shuddered at the thought of the desert. I gathered the blue Hawaiian shirt, the khaki shorts, Birkenstocks, and sunglasses. I hung my camera around my wrist, and covered up my makeshift bandages with two layers of socks. Plastered on a happy cheesy smile, rolled up the duffel into my backpack, packed the remaining clothes into the backpack, grabbed the laptop and headed into the hall.
As I slinked down the hall passed the bobbies knocking on doors making inquiries as to the motorcycle downstairs and any other suspicious activities, I first caught sight of the blood trial leading to my room, and how impeccably shiny my Toughbook actually was. I shrugged off my obvious limp, and made my way down the stairs as a bobby stopped me.
"Excuse me, sir, may I have a word with you?" he removed his cap and pulled out a paper pad and pen. I slowly looked up at him through sun-glassed eyes as his gaze slowly dropped to my foot, then to the trail of blood heading up the stairs, down the hall and into my room. With his back turned, I walked down the remaining stairs and quickly headed towards the main counter.
"Sir! Sir! I must speak with you!" he jogged down the stairs behind me waving the pad. I took a painful step towards the counter, tossed out a couple pounds at the registrar, and quickly spun around. I had a semi-clear path to the front door, with the ability to run at least up the street before being possibly caught. None of them were armed with any firearms, and I'm sure if I were far enough away I could avoid the possible clubbing of any other officers. I was starting to draw attention to myself, both from the patrons and the bobbies in the upper levels. He drew closer, and I remembered I was packing something on me. Two-and-a-half hours to go with a trip that requires four hours by car, I had to act quickly.
"I'm sorry", I mustered in my best French accent, "but I do not understand ze English very well. You will have to excuse me." He nodded and walked closer to me obstructing my view of the door, and sending me a bit more on edge. I looked down and noticed that the blood had begun to seep through my sock, and quickly returned my glance just over his shoulder to a black van that had parked across the street from the inn. Obviously up to no good, I took this moment to release my addled mind.
I closed my eyes, dropped my shoulders, raised the laptop onto the counter and waited for the bobby to come into reach. I did not want to do it, but it had to be done if I wanted to get away. The men, wearing dark suits and sunglasses, from the van across the street started to make their way towards the inn, each with one hand hidden inside their jackets. The situation began to slow with my arms feeling as heavy as the QE2 as I yanked the Toughbook off the counter whipping it around into the bobby's neck watching as he slowly fell out of my frame of reference. The room fell silent--at least in my mind--as I spun around reaching for my hidden 9 mm pistol as I hobbled towards the front door. The bobbies on the stairs began running down the stairs shouting muted words as the remaining patrons screamed silent sounds around me. I slammed the door open and attempted to run towards the men coming towards me.
The dark suits pulled their hands out of their jackets revealing .357 magnums and took out the bobbies surrounding my previous getaway vehicle. I shuddered, but turned around to shoot out the tires of the police vehicles sitting just a few yards away, and then turned back towards the black van. The men walked passed me and continued shooting into the inn. The scene slowly returned to normal, all sound returning to me as I heard the familiar sounds of sirens from a distance. The men exhausted their guns, quickly reloaded, and then turned on me.
"What gives? Look, I've got to get somewhere extremely quickly, and need your van," my hand shook as I moved the pistol back and forth between the two men in front of me, "and I obviously know that those .357s are no match to my nine, but I'm willing to take the risk."

One man turned to shoot another approaching bobby while the other man reached into his jacket pocket producing a set of keys, which he promptly threw at me. "We're not helping you. We were never here. It's best you leave." Something was not right. I slowly lowered my body, picked up the keys, and walked backwards towards the van. My satellite phone began to buzz loudly...improvised explosive devices. I launched the keys over my shoulder, over the van, took a shot at the second man's hand, then shot the first man in the back. As the first man fell, and the sirens got closer, I took to running up the street hobbling on my pain-ridden foot as the second man gathered his bloody finger and sprinted off behind me. I turned again, aimed for the van, and shot.

Sometimes in life things just even out and the world produces a wonderful glow that causes everything to align in your favor. You are lifted up above the clouds and get to soar with no worries pummeling you to the ground. This was not one of those times. My shot sailed passed the second man's ear shooting straight through the van hitting the gas tank. Lucky shot I thought as the van suddenly ignited, and then exploded a few moments after initial impact. I do not remember much after that except my sounds of breathing and my footsteps, and the present distant sounds of sirens.
The phone rang again...
You're running again...you know, agent, your purpose is to stay incognito. Do you need us to draw you a picture?
"It's...very...hard...to...stay...under...cover...when...other...people...are...trying...to...kill...you...." I panted out as I ran up streets, alleys, and finally came to a stop when my foot gave out on me.
Agent, you have two hours to meet with your rendezvous, or...
"Or...what?"
Just meet up with your rendezvous. The phone clicked off again.
I placed the backpack on the ground next to me and searched frantically through the pockets. In a hidden pocket within the exterior pocket, I found a small satellite linkup. The adapter fitting nicely into a port on the back of the laptop, I logged on to the government GlobalNet, popped in the CDs from before, plugged in the headphones and absorbed every little bit of data I possibly could. Fingers flying across the keyboard, I hacked my way into a nearby car rental agency making one of their vehicles disappear from their records. If it doesn't exist, they won't miss it. This had to be the ultimate test of tests. Why else would I be given such power at my disposal? I was blinded, mostly by trying to stay alive during that past several hours, but as my mental cloud parted, I began to realize my true power. My shakes dispersed, and I harnessed my ADHD into a super focus ability. Mess with me now, and I will take you down. No more mister nice agent...I am fucking pissed now.
During my data immersion, a couple of locals kept staring at me as they passed making comments and whispering to each other. A few stopped to ask if I was okay seeing my blood on my sock. I feigned interest in them, and continued my submersion into Farsi. I got the feeling I was being watched, and sure enough, another tourist was videotaping my behavior. I rolled onto my side, pulled my pistol from my trench coat pocket and pointed it bluntly at the man with the camera. "Mine."
He immediately stopped taping, and ran down the street yelling for help, claiming that there was a maniac sitting up there with a gun? What maniac? Certainly not me. As I gathered my belongings and glanced at my watch, I felt a sense of accomplishment. Besides, I am sure the BMW will get me to rendezvous point just in time within the next hour. It was unfortunate I was nowhere near the autobahn; two hundred miles per hour would have been fun there.
I hobbled into an alley, shed my tourist clothes, changed my makeshift dressing on my foot, changed into an impromptu business casual outfit and walked out into the street towards the chosen BMW sitting in the lot of the rental agency. I walked up to the BMW, pulled out my satellite phone and held it near the door sensor. The dialing sequence immediately unlocked the doors; I stepped in and another dialing sequence charged the vehicle's engine. Switched into gear, I floored the pedal and roared out of the lot with rental employees yelling behind me. Laptop sitting next to me with GPS showing my position relative to the rendezvous point; I kicked the European engineered vehicle into high gear and roared my way through the slow trickle of morning traffic. The laptop began to beep alerting me to the activation of the tracking devices on the car.
I leaned forward, and underneath the dash next to the steering column rested a small black box with a pulsating red LED. The phone's dialing sequence eliminated the signal, and redirected a fake signal to the device's home base. I hit the desired highway effortlessly forcing the vehicle into the upper 100s on the miles per hour stopping just a few miles per hour short of 200 miles per hour. Forty-five minutes to go until rendezvous, the satellite phone began to ring.
Agent, I hope you're on your way.
"I thought you said I wouldn't get any more calls from any of you. You are very nosy for my people. Don't you trust me?"
Judging by your optimism, we'll entrust that you're on your way. Next time we do this, try not to kill so many people and destroy so much property.
"Next time? Hello?" The phone died out again as I glanced my rear view mirror for any vehicles behind me. The road ahead and behind lay desolate and I hoped it would be a smooth ride to my rendezvous spot. The laptop chirped as to the arrival of a new email giving me the precise site of the rendezvous; it integrated the coordinates and remapped my course. At that speed, I could expect meeting up with them in twenty minutes...if no problems arose.
Twenty-five minutes later, my BMW pulled over into an abandoned shack by the side of the road. Two US Government Hummers sat near the building while two Army soldiers trained their rifles on me. I slowly stepped out of the vehicle, arms in the air, and addressed the soldiers.
"I'm Agent Almodovar. I was instructed to come here. My identification is in my top pocket, I'm armed with two weapons, and the rest of my belongings are in the vehicle."
"He's clear," bellowed a voice from within the shack. Out stepped a tall balding man wearing mirrored sunglasses and smoking a cigarette. He took his last puff and tossed the cigarette to the side before approaching. His jet-black trench coat floated just a few inches above the ground as he walked towards me. "We almost lost faith in you, but HQ said you were one of their best."
I lowered my arms and gave a quick look around. The situation was oddly quiet around me, "Me, one of their best?" I asked as I pulled out the satellite phone to turn off the car.
The soldiers walked off towards the Hummers, while the man whom I presumed to be my superior walked up to me. "Formalities over, I'd like to inform you that you passed your testing slash training." Testing/Training? What? "I'm sure you're not thinking that all that was strictly someone trying to stop you?"
"Are you telling me that the people near the airport, the alley, the two that I had killed, the British woman, the Russians, and the men near my inn were all sent to test me?" I moved away from him and towards the BMW to retrieve the laptop. He moved to the other side of the vehicle and pulled off his sunglasses.
"Well, with the exception of the British woman and the Russian counterspies, yes. Agent, we are sending you into a more intensive mission than the previous hacking ones. Your government wanted to test your abilities in hot situations," he patted the hood of the car, "and you passed with flying colors. You even managed to acquire quite a ride."
I was not amused with my current situation. "And, the clothing labeled for Iraq, is that legitimate?"
He walked over to me replacing his sunglasses and placed a hand on my shoulder. "Your next objective requires that you blend in with your surroundings. We were going to transport you there ourselves, but since you've acquired a far more capable vehicle, I'll relinquish you to your own devices." He squeezed my shoulder promptly then let go, "We'll see you in Baghdad. You have fourteen hours to get there. We will brief you when you arrive. Oh, and Agent, try not to get yourself killed." He pulled a silver cigarette case emblazoned with the CIA emblem on it, retrieved another cigarette and lit up as he turned to walk away. The soldiers ran off behind him as he made his way back into the shack.
Baghdad? Baghdad! What the fuck? In the BMW? Fourteen hours? The first agent said twenty-two! It has been two fucking days! And, who's guarding my car back home? I glanced down at my satellite phone. That's how they kept finding me! The satellite phone is a portable GPS device. That's how they kept tracking me throughout the night.
I reprogrammed the laptop computer to power the BMW, and slowly backed out. A loud crunch came from below the tires before I turned on the CD player and raced down the quiet country road. Here's a satellite phone if you get "in trouble". I hope they have fun not knowing where I am.
In hindsight, perhaps cutting communications from the only people that would be able to help me for the remainder of the mission was not the best of decisions I could have had. However, seeing as how I was not exactly the happy covert-ops agent at that very moment in time, I find justification in using a foreign vehicle to crush an equally foreign adopted American technology. Also, the Toughbook had a GPS receiver on it, so if they really needed to know where I was, they could find me. As long as the laptop was transmitting, that is.
I made sure to disable that too a few miles down the road.
Vehicle kicked into high gear and moving gracefully down the quiet road, a though occurred to me: There is a body of water between here and Iraq. Obviously, I had not thought this through too well, but I did not let that get me down. The rest of this mission would now prove to be one hell of a mystery since I lacked the one thing that had gotten me through it thus far...the satellite phone. On the bright side, there would be no more random calls. On the dark side, there would be no more random calls.
About an hour into my trip, I decided it would be okay to check on what resources I had at my disposal. I pulled off the road into a wheat field, and drove quite a ways into it to obscure my position to any nosy locals--or any undesired company that might like to extinguish my mission objectives--for lack of a better term.
Upon coming to a stop, I stepped out into the mid-afternoon sun and walked back towards the trunk. Inside, I found nothing. Just as I had thought, a truly immaculate rental vehicle. Moving my belongings from the back seat to the trunk, I was first hit with an aroma I had never experienced before--clean air. Wow, was it a dizzying and confusing experience. I had spent that long in the city running around that I never noticed the clean air, and now I had another experience--odd quiet. A breeze provided my area with a couple of rustling from the wheat stalks, but nothing more from my surroundings. In the distance, however, I could hear a shrill engine approaching. Not that of a vehicle or aircraft, but of a motorcycle. Not good, I thought to myself as I closed the trunk and settled myself back into the sports tuned car. A quick series of keystrokes on the laptop revved the engine up to optimum power whisking me back onto the road; my suspicions of the motorcycle behind rapidly proven correct as the smaller vehicle rapidly approached.
I floored the BMW forcing its engine to give me that much needed extra horsepower that the German autobahn just creamed itself for, and watched as the motorcycle diminished in size in my rear view mirror. My heart had just began to calm down, when a shot from behind shattered the rear window. My flustered hand reached backward to retrieve the .45 I left behind for added protection as I coaxed my stolen vehicle into moving just a bit faster. The motorcycle disappeared behind me, and as my gaze returned to the road ahead, I saw it. Dare I say it; it was a bit too late.
When learning to drive, one is drilled into never taking your eyes off the road; often for good reason. Your eyes can wander from one mirror to another mirror to the speedometer then back to the road as long as the majority of your time is spent watching the road. This becomes even more relevant when your little metallic world is traveling at over two hundred miles per hour approaching a hairpin turn leading to a sharp embankment.
With the glass flying around behind me, and the motorcycle dropping out of view, I had not taken into account the impending winding road. I wished that life had slowed down at that moment like the few firefights before, but it did not. It happened all too quickly, and it changed my outlook on driving forever.
It was almost cinematic in its efforts, and could not have been better reproduced on film. I lost my sight at that moment, all before me turning white, sound left me again leaving only the engine sounds. I awoke upside down staring into an airbag with a slight pool of water lapping on the passenger side window, a warm stream of liquid flowing down the side of my face, the sounds of the engine puttering in front of me. Releasing the seat belt and falling onto the roof of the cabin, I tried to assess the situation, but found that the fog in my head prevented me from realizing that I had hit the embankment, flipped onto the roof sliding into a nearby shallow lake before stopping with the passenger side slightly inundated. I was too gone to realize that the car was still on with fuel leaking into the lake, to realize that I was bleeding from a gash in my head, to realize that I still had a way to escape. In trying to climb towards the back, I kicked the door panel buttons causing the windows to roll down letting the water it had been repelling flood into the cabin. The vehicle began to tilt downward.
It had been floating mostly on the lake and slightly on the shore, but my efforts to move my addled body towards escape through the blowout window caused my salvation to sink. I doubled back to retrieve my Toughbook and the gun, and then quickly moved towards the window. As I climbed out, the rear of the vehicle began to tilt upward as water filled the cabin and chocked the engine. I pulled myself away from the vehicle and hit a few keystrokes on the laptop. The trunk popped open spilling its contents onto the ground before the car started to slide into the shallow lake. I crawled back towards the car gathering my junk and tossing it behind me. The shrill sound of the motorcycle starting to approach from behind closing in on me, I kicked the trunk closed and doubled back in an effort to push the vehicle further into the lake. The vehicle creaked then slid down into the lake fully engulfing the cabin until only the lower half of the vehicle remained visible above water, its rear wheels still spinning. I gathered my belongings and dragged myself towards the foot of the embankment, then waited for the sounds of the motorcycle. It grew closer and louder then diminished as it approached the gravel near the embankment. The rider disembarked and started to climb up the embankment, their shadow cast upon the overturned vehicle as they stood at the top.
I pointed the barrel of my gun straight up at the rider repeatedly running the same thoughts through my mind--"Squeeze, don't pull..."--then watched as the rider violently cocked their head back and fell down the embankment. Did I hit?, I thought as my heart raced, as I scrambled up the hill to peek over the edge.
As I crept over the embankment, I first caught sight of the rider. She had fallen down the embankment lying motionless in a small pool of blood inside the helmet near the motorcycle--a slick blue Honda CB 500. My bullet had sailed through her chin, out of the top of her skull, ricocheted inside and lodged itself in the front visor. Keeping my gun ready and pointed down at her, I moved closer to figure out just who she was. As I drew nearer, I noticed a small badge ID lying next to her. I kicked her to confirm no pulse, and then moved to pick up the ID. Her body twitched one last time startling me into shooting her once more in the chest. Ooh, sorry.
The ID was mine, the fake one I had dropped in the alley the night before. This had to have been the British agent that considered me a "vital link". Now, I would never know why. Nevertheless, I still needed a vehicle, and I had yet another body to dispose. Holstering my weapon into my pants, I dragged her heavy body over the embankment and near the car. I ran over to my duffel and searched for anything I could use as a detonator. A small flare left over from the original vehicle and some leaking fuel suspended in the lake helped to formulate my scenario. Rather than my demise in the vehicle, I meticulously staged a car jacking gone wrong. I sat down with my Toughbook and printed up registration documentation for the vehicle registering it to the alias on my fake ID, and then opened the trunk again.
After removing her clothes and ditching them in the trunk, I clothed her in my old tourist clothing, then moved into the water to plant my other paperwork. Once inside the watery domain of the cabin, I placed my fabricated paperwork in the glove compartment along with my fake ID and her gun, and then moved back outside to shore. After much struggling, I managed to situate her body into the front seat, and strap her in. I removed her helmet allowing her blood to fill the cabin space since my blood had obviously stained the airbag during my accident. I moved onto shore again gathering my belongings again and rushing over the embankment. After securing my stuff to the motorcycle--and I hate motorcycles--I walked back over to the top of the embankment and looked around before popping the cap and tossing it onto the exposed bottom of the vehicle. It landed on the gas tank then rolled off into the chassis. I turned back down the embankment erasing any traces of dragging but making sure to leave the tire marks from my accident, and jumped on the motorcycle and sped off down the turn. A few feet away from my accident, a crashing explosion ripped through the air sending a mild sonic blast towards me. I quickly stopped to survey the damage. The vehicle had moved farther into the middle of the shallow lake engulfed in flames with the surrounding fuel/water mixture bubbling around the vehicle. Satisfied with my efforts, I sped off before I encountered any of her friends or any unnecessary attention.
Another death on my conscience, I could not help but feel like a tool. The sun was beginning to crest the horizon, and I decided it would be best to find a place to stay and contact someone soon. I wanted to return home, and not be risking my life half a world away. The road was much too quiet, despite my motorcycle sounds, and it was disconcerting not being able to be around anyone or anything. Only the sounds of the aircraft passing above gave me any consolation into believing that I still lived in a civilized world. Aircraft?
To this day, I still hate riding motorcycles with a sort of passion, but at that moment, I found that a motorcycle offered an air of nimbleness that an automobile could not reproduce. The ability to maneuver through tight areas, to turn quickly on a dime, and overall accelerate without having the engine strain to move such a large conveyance. I also discovered that a motorcycle poses a different obstacle to aircraft such as helicopters and airplanes in that driving through fields and brush could make the rider and vehicle blend into its surroundings.
As the sun began to set on the horizon that afternoon, I kicked the throttle up a notch and accelerated towards what appeared to be a police barricade off in the distance. I still had in my possession the Interpol ID from the night before, and decided that it would be best to pretend that I had something to do on the other side of that barricade. In the BMW, I could have consulted the laptop computer for locations and cities beyond to help carry out my ruse, but such was not the case when one traveled via motorcycle.
I slowed the motorcycle and fumbled for my fake passport from the top pocket of my backpack as I approached the roadblock. The bobbies immediately shined their lights on me as I approached and waved me off to the side. I complied not knowing what I would do next, but I figured a police vehicle would move faster than a motorcycle could. An officer walked over to me extending his hand out to receive my paperwork as he shone his light on my face then inspected my papers.
"Where are you headed, sir?"
I dropped my fake Interpol badge on top of my papers, "I have official business to attend to." I leaned the heavy bike to one side and inspected the surrounding area. The sun cast an orange glow upon the entire scene producing an almost ethereal atmosphere around the police barricade. He instructed me to wait for him to return, then walked back to consult with another officer. I figured something was up because I was not exactly hiding out quietly during my brief stay thus far in London; I prepared for any available opening for escape.
The officers walked back over to me, handed me my papers and badge, and then asked me to step off the bike. When I inquired as to why I was being asked to do so, they suggested that I comply with them for the better of my health. I was outnumbered, and feeling so tired that I did not want to object.
"You're injured, agent, and we'd like to tend to you before you depart," I was told by another officer when they escorted me back to a patrol car, "were you involved in an altercation or some sort of accident?" I paused to think of a plausible situation but shook my head when an absence of a helmet and speed of a motorcycle did not combine to meet my head injury. They tended to my wounds as I searched the area for a possible reason as to the roadblock. I finally just broke down and asked.
"We're on a high alert for a rogue American agent. Intel has disclosed that he was last seen in this area, and may be heading down this road en route to mainland Europe. He's left a wake of death and destruction in his path, and we've been sent to intercept him and return him to his government." Ah, I thought, they are looking for me.
"If he's gotten this far, what makes you think that a simple road block is going to stop him?" I did not want to allude to the fact that they have inadvertently caught the rogue agent.
"His government didn't imply that we should return him alive, so we'll kill him if we have to." My heart sank. Was my United States government really staging a bounty on my head, or was this a ruse from a rival organization in hopes of stopping my progress?
"Is this roadblock your only method of deterrent?" My wound bandaged, I moved with the officers back towards my motorcycle to check the status of my weapon.
"No, we've set up snipers in the fields on either side of the road block. We have Intel indicating that he stole a BMW from a local rental agency and may still be driving that vehicle. No vehicles have approached yet matching that description, so we're waiting until then." He visually inspected my gun as I reloaded and placed the gun back into my shoulder holster.
I had to leave. I was delaying my departure and increasing my chances of capture. "I wish you success with your capture, but I really must depart now. Would you happen to have a motorcycle helmet around? I believe I lost mine somewhere behind. Must explain the wound," I said as I gently tapped my forehead. They chuckled and walked over to another motorcycle officer then returned with a shiny silver police helmet. I explained that I was undercover, and it defeated my purpose to wear a helmet emblazoned with the police logo on its side. They chuckled again and returned with a blue helmet to match my newly acquired blue motorcycle. I should have inquired as to which government institution was looking for me, but preferred not to overstep my non-existent jurisdiction.
An announcement over their radios indicated that a dark vehicle of unknown make was rapidly approaching their position. I took that moment to leave, but felt compelled to remain behind at the scene. My need to leave, however, overrode my compelling need to stay behind. I hopped on the bike and rode through the barricade. The approaching vehicle picked up speed as it approached the barricade; shots from the snipers clanging off its side panels. I gunned the engine of the bike and sailed past the snipers on the other side towards the horizon. The apparently bulletproof vehicle behind me violently crashed through the slight hole in the barricade vehicles, passed the snipers again, and revved closer to my position.
I reached for my gun, and began to shoot behind me as the able police vehicles began pursuit of the rogue darker vehicle behind me. A police helicopter appeared from somewhere in front of me shining its light upon the vehicle steadily following me. My bullets bounced off the vehicle's windshield like ping pong balls bouncing off a paddle. I turned and roared my bike down the bend in the road watching the side mirrors as the car behind me expertly took the turn not losing sight of me. The police vehicles cleared the turn, and were desperately trying to catch up to both of us. I swung the bike off course into the fields taking a flying leap off the bike, and rolled clear of the pursuing vehicle. It sailed passed me and into the motorcycle with a deafening explosion that sent my belongings, motorcycle debris, and the pursuing vehicle in different directions. I lay quietly in the brush, sounds of sirens on the road and officers shouting about, my breathing sounds being the only sound louder than the raucous.

Cut off from all communication, a change of clothes, and transportation, I lay ready to shoot the next thing that popped out at me. I had two full clips in my possession and nothing else. The dark vehicle came to a stop on its side a few meters from my position with its occupants now disembarking wearily and making their way through the field. The officers from the vehicles and tactical team that had descended from the helicopter overhead now made their way towards the vehicle, and the remains of my motorcycle and belongings.
A thought occurred to me at that precise moment, I wonder if the Toughbook survived the crash..., which forced me to leave my position and work my way towards a mangled version of what used to be a stolen motorcycle. As I moved through the field, I heard more shouting and gunshots around me. I stopped next to a burning motorcycle tire to find a singed silver laptop wedged underneath it. It looked all right. Kicking the tire away, I grasped the laptop's handle and started running towards the road.
A single police vehicle was sitting on the edge of the road, sirens still blaring, with no one in immediate sight. The helicopter had changed position to shine its brights on the field behind me. No opportunity could have been sweeter. I boarded the vehicle, turned off the sirens, and prepared to leave when an officer walked up on me.
"Where are you going, Agent?" he said, gun drawn on me. I held my left hand up with my Interpol badge as I readied my gun with my other hand. He motioned for me to step out of the vehicle. "You're the American Agent, aren't you?" I did not respond, but instead turned and fired a shot at him before flooring the vehicle onto the road. He shot back at me shattering the driver window before falling lifeless onto the gravel road.
The Toughbook's screen had cracked, and it no longer loaded Windows. Not a problem, I could deal well enough with Linux. The GPS unit still worked, so I started up the mapping software to assess my current situation. I immediately became a high target by stealing a police vehicle, and had to get to the next town in order to get another vehicle. An all points bulletin came over the radio stating that the rogue American agent was last seen posing as an Interpol agent in a stolen police cruiser heading southbound on the road I was driving. Fuck, they are quick... I thought as I drove the vehicle into an adjacent field following the GPS towards what looked like a very distant ocean.
An email came after about thirty minutes.

"Rogue Agent, eh? Very good, Agent Almodovar. Our informant with the CIA let us know of your destroying the satellite phone. We assume you are still carrying the computer since you have managed to disable the tracking script on the GPS unit. Very good job, Agent. Despite all this, you still have a mission to complete. Head towards these (a link) coordinates where we will have a helicopter meet you to take you the rest of the way. Also, please try to stay low profile once we are at your next destination.
Oh, and Agent, do not destroy the Toughbook. If you return that in tact, we will give you a Toughbook CF-27 model just as an incentive to complete the mission, if staying alive isn't much of a motivation anymore. Feel free to reply."

Reply? If I did that, they would have my position. I am not that stupid, so I took the coordinates and steered the vehicle towards a location maybe an hour's drive away. That was my incentive, an older version of the Toughbook laptop series to deal with once I returned home, and I hope by "in tact" they would take a cracked screen with no Windows loading, minor scratches, and a slight dent on one side. Nevertheless, it still worked, so I was doing okay.
The drive was a little bumpy through the field but helped to quiet my addled nerves as I pressed forward towards the new rendezvous point. Up ahead, the sound of a helicopter could be heard starting up its engines as I approached steadily in my pilfered vehicle. I stopped a couple meters short of the helicopter, stepped out gun drawn and ready with laptop in hand, and walked up towards the aircraft. The pilot gave me a thumbs-up and pushed the passenger door open. I took one last look back at the idling police vehicle and climbed into the helicopter placing my headphones on and securing the laptop between my legs before turning to return the thumbs up. His voice echoed over the headphones.
"Agent Almodovar, I presume?" rang in the harsh French accent I had heard before while sitting in the VIP Lounge for Air France at New York's La Guardia Airport. I nodded, and he coaxed the helicopter gently off the ground leaving the scene below growing smaller by the second. I turned to him then turned to face behind me looking for anybody else I needed to meet. Another agent sitting behind me saluted then leaned forward, his voice echoing over the headphones.
"It's a pleasure to meet our 'Rogue Agent'. You have caused quite the uproar thus far. Congratulations," he paused to remove something from his vest pocket, "I hope you enjoy the trip." He quickly leaned forward and stabbed a needle through the side of my neck. I winced in pain then everything around me became blurred, the steady sound of the rotors slowing down before my eyes finally shut out my surroundings.
I heard nothing. I saw nothing. I felt nothing. I tasted nothing. I smelled a very strong odor of something I had never experienced before. The harsh sunlight began to both warm my body and pierce through my eyelids. My ears opened up to the sounds of the steady beating of the rotors, and my stomach sank with the steady dropping of the aircraft. As I slowly opened my eyes, I saw a vast field of yellowish nothing in front of me, a completely deserted region foreign to my senses enveloped in an air of discontent. My mind stumbled for words, my limbs feeling as heavy as sandbags after the winter storm. Then, slowly but surely, a familiar voice came to my ears.
"Agent....Agent, are you awake?" the voice kept repeating the same phrase in different forms until I managed to groggily and painfully nod my head a few times. I tried to raise an arm to rub my eyes, but had a great difficulty in moving my arms. I labored to speak, but found my mouth not responding to my demands. The voice whispered over the din of the rotors, "We're almost there Agent. Sorry to do that to you, but we had orders. It will wear off completely soon. It's best to rest."
Where is there? I could not help but thinking as I felt the aircraft sink steadily downward. The second agent's voice chimed in over my headphones, "You'll need a change of clothes. We will take care of that after we land. Again, excuse my behavior, Sir, but we had orders." I slowly opened my heavy eyelids again in an effort to make out the landscape below. This was not England. In addition, I did believe what my eyes were showing me; the landscape far below was that of blowing sand. Could this be Iraq? Before I could entertain any further thoughts, a heavy fatigue draped over my body with my eyes blurring away again into a silent dreamless sleep. My only sounds being the familiar rhythmic breathing I had heard so many times before.
"Agent!" I recognized that voice. The man from Starbucks.
"What? Oh, no," then a splinter of hope entered my eyes before they could focus, "I went home, mission complete?"
"Ha! No," he said as he moved to push me out of the helicopter. I fell onto the hot sand forcing my body to wake up from its artificially induced slumber. I stumbled to my feet leaning up against the helicopter trying to catch my breath. As my eyes refocused, I noticed where I was and who was around me. Amazing. Over 100 degrees in a chokingly hot day with sand as far as infinity, and my first agent was still wearing a suit. Not even breaking a sweat. I was astonished.
I looked around to find that I was at some Marine base somewhere out in the desert a couple miles outside of Baghdad. A gaggle of Marine soldiers stood near a collection of camo boxes watching me stumble about on the sand. They started to snicker, but stopped when I focused on them with that icy stare you give people when they realize your armed, and they're not...
"So, I..." his gun stopped my talking.
"Nope, we do the talking. You are in deep shit, Agent. And, you better succeed now, or we will turn you over to everyone that wants to kill you."
"Last time I had checked, that included my own government."
"What?" he lowered his gun as I pushed passed him trudging my way through the sand up to the idiotic thugs standing near the boxes. I walked right up to the biggest one.
"Ever kill someone just inches away from you because they wanted to personally destroy you, and not what you stand for?" I asked as I stared intently into his eyes. He looked at his friends, smiled, and said, "Yes, I have sir." "Liar," I said as I shoved him to one side to get to the boxes. Camo suits and replacement parts for the Toughbook. Change of clothes, I thought. I tore open a box marked "TOUGHBOOK PARTS" and searched for a replacement screen. On the bottom, as expected, were a couple screens including my model's particular touchscreen. I sat down on the hot sand next to the Marine idiots and began to dismantle my Toughbook. I need a screwdriver, so I leaned over and punched the bigger guy's leg.
"What the...?"
"You, big stupid ox, get me a screwdriver." I said as I shielded my eyes to look up at him. He took a step backwards, staring at me with a slight rage in his eyes. He flinched slightly, and I knew he was going to attack me. I pulled out my .45 onto his crotch. He stopped dead. "Now," I said as I cocked the weapon with my free hand. His buddies started to back up.
"Y...yes, sir." He backed away slowly, and then disappeared into the base. His buddies started to walk off, but stopped when they heard the click of my weapon's barrel.
"Where are you going? You two are my personal liaisons now. You move when I say you move; you do what I say you do, and you do it when I say you do it. Understood?" They stopped, looked at each other, then back at my first agent.
"He's the boss, soldiers," my first agent said to them, "I'm sorry, but you're now his bitches." I was not amused with that remark, but I was not exactly pleased either. The first thug returned with an assortment of screwdrivers.
I stood up from my position, holstered my weapon, and walked up to this soldier. He was taller than I was, heavier with broad shoulders and that familiar Marine's crew cut. He held out the screwdrivers at arms length with his gaze looking passed me, similar to the gaze you would give a commanding officer. I leaned in close enough to smell the sweat on this behemoth. He never moved.
"What is this?" I asked as I pointed down to the screwdrivers. My first agent boarded the waiting helicopter as he watched me take care of myself. Besides, they did not have to know that I was out of ammo.
"These are the screwdrivers you asked for, sir." He dropped his gaze to glance into my red, irritated yet cold eyes. This was not a soldier; this was a little boy playing in a man's game. And this time, the little boy wasn't me.
"No, I asked for a screwdriver. Judging by my laptop, the same issued to your company, I'd say you'd be able to figure out that I needed a small Phillips head screwdriver," I took the single screwdriver from his assortment then pointed to a spot where the shade of the camo didn't extend, "take these, and stand over there in this same pose until I tell you to return."
"But, sir, I..."
"Are you questioning an order, soldier?" I tucked the screwdriver onto my right ear, unbuckled my shoulder holster and dropped it onto the sand. The sun was pounding its heat onto every exposed surface of my body, but I did not let this falter my intent. I walked around him before stopping in front of him again. Leaning into his body up to his ear, I whispered, "Boy, you've only begun to see hell..."
I walked back towards the laptop, picked up my holster, and resumed the screen transplant. The big soldier remained where he stood, his buddies frozen in front of me as I sat in the sand. The helicopter powered up, and took off leaving me in the desert with three soldiers to my assistance, a change of clothes, new computer parts, and further instructions. A box marked "M-7 CLEARANCE REQUIRED" called my name, but I focused on fixing my computer. That must be the XM8, I thought.
Ten minutes had passed as I sat on the sand, laptop now fixed and working without Windows, I called the first soldier back in from the sun. I motioned for him to bend down to my level, and called the other soldiers closer as well.
"You're all assigned to me. I may be younger than you may be, and not as experienced in field anything, but I am not above destroying insubordinates in my path. Do we understand?"
They nodded. I motioned for them to leave me alone, but made it clear that they were my property until further notice. Quite proud of myself, I settled on top of some of the boxes to mill through the boxes of clothes. A final thought on the boxes as I reposed, I hope I never have to do that again.



---
(Last edited by Zabuza on 11-09-07 09:45 PM)
(restricted)
Stitch

Roy Koopa
Holy crap, it is the RoboCoonie!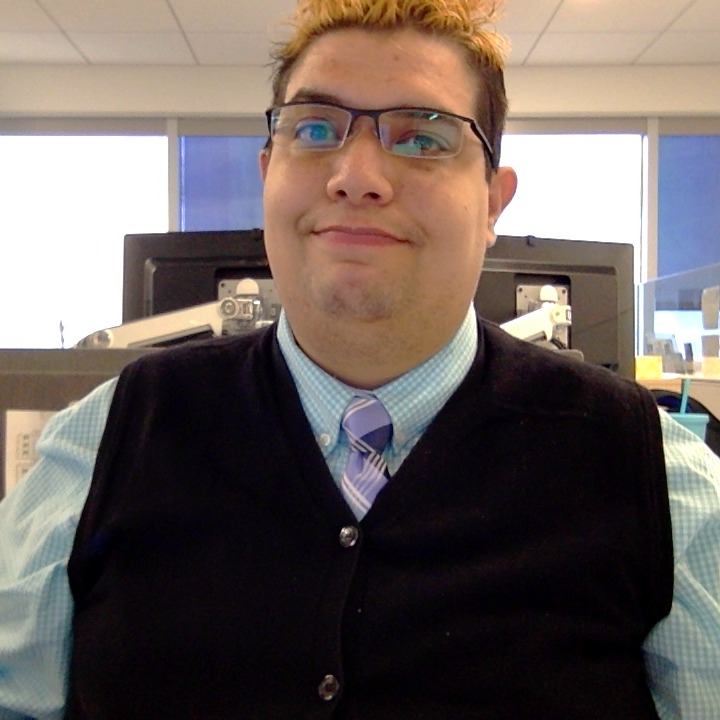 Since: 08-20-04
From: California

Since last post: 333 days
Last activity: 333 days


What type of pie would that be? Anyway, I don't give a damn about the script kiddies anymore. AR went down, and I came back here. I'm loyal to this board because despite the crap, we just move on. When AR comes back up, I'll go back. Till then, I'm here restarting all the threads that I can remember, or the ones that are dear to me.


Also, I'll be on a road trip if anyone needs me, and if someone can find out if I'll be able to post from jail because of ... um... yeah.
Stitch

Roy Koopa
Holy crap, it is the RoboCoonie!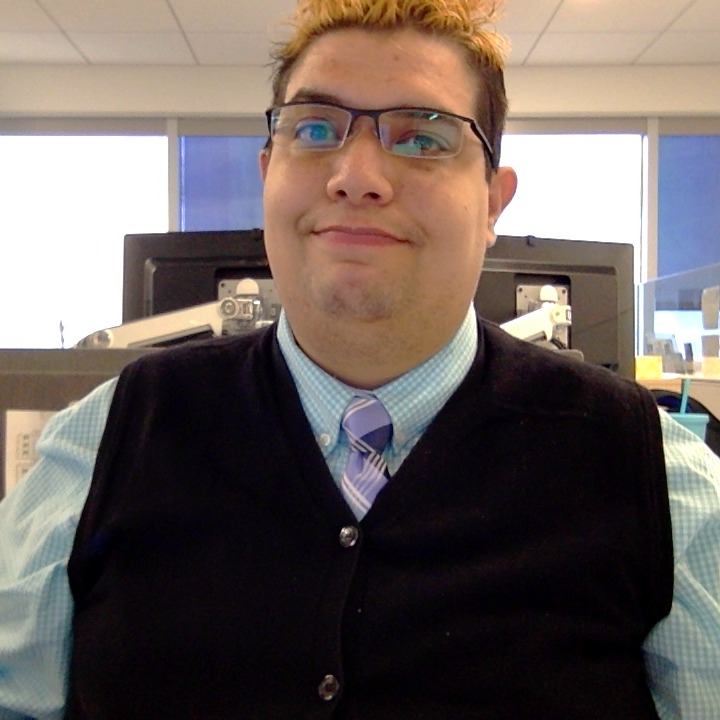 Since: 08-20-04
From: California

Since last post: 333 days
Last activity: 333 days


OMG! Pecan pie, and if it had cherries in it, I think I'd die.

**snaps, voice lowers, eyes ablaze**

can't die...must kill destroyer of stories...

**snaps, looks around**

Maybe with some ice cream on the side. Dammit, now I want pie.
Stitch

Roy Koopa
Holy crap, it is the RoboCoonie!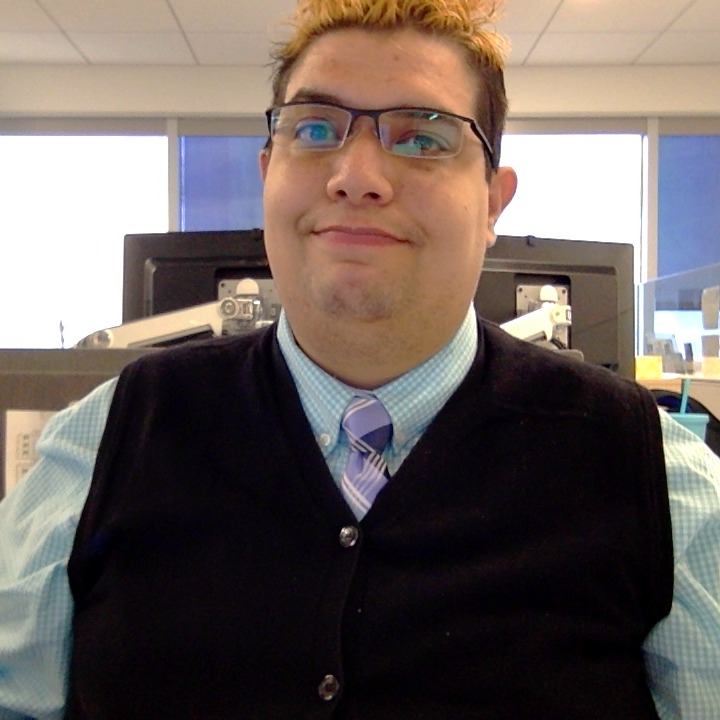 Since: 08-20-04
From: California

Since last post: 333 days
Last activity: 333 days


You know what's great? Metal music when you're going off on some kind of rampage...especially if you can get your weapon of choice to sync up with the music. That is a total joy.

So, bring on the Metallica, I've got some road tripping and script kiddie wiping to do.
Stitch

Roy Koopa
Holy crap, it is the RoboCoonie!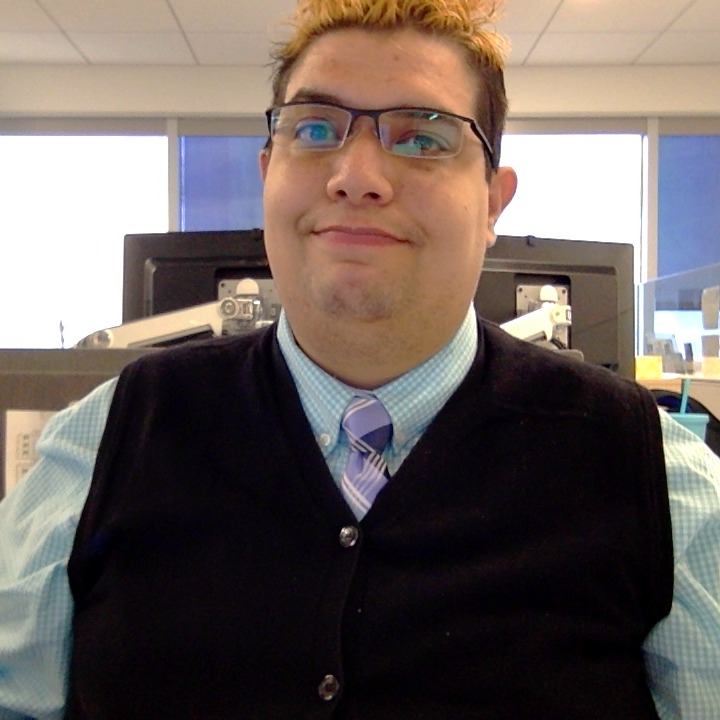 Since: 08-20-04
From: California

Since last post: 333 days
Last activity: 333 days


Loves me the pussies, even though I'm gay. For some reason, I always find that gay guys have cats; and that puzzles me. But, not for too long. I like puppies too, but wish they could just remain cuddly little balls of fluff. Not miniature little yappers, but just puppies forever. Aww...

Back on task, I like kitties mostly because of their independence and their triangular ears. And, Fappy is just fat.
Stitch

Roy Koopa
Holy crap, it is the RoboCoonie!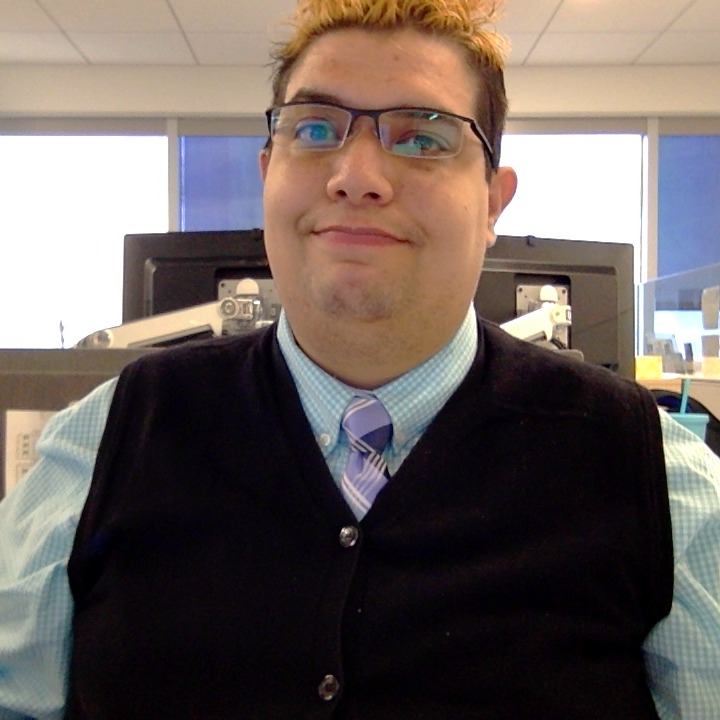 Since: 08-20-04
From: California

Since last post: 333 days
Last activity: 333 days


Posted on 02-28-05 01:21 AM, in LBCC
Link
Again, we're picking up where we left off after all the destruction with just eight minutes remaining on my time freeze and whatever other fucked up shit was going on. Okay...go!

---

**Lee stands in front of the dark figure awaiting the time freeze drop, but turns to face Elara holding Gandalf bunny in a cage.**

You going somewhere with that?

**He immediately drops to his knees in pain, coughing up blood before turning to face the library. A great blue ball of energy engulfs the library causing it to crumble exposing the hidden passageway he had taken earlier. He slowly stands up and turns to towards the library, his armor immediately retracting.**

Shit, it's too late.

---

OOC: Okay...go!!
Stitch

Roy Koopa
Holy crap, it is the RoboCoonie!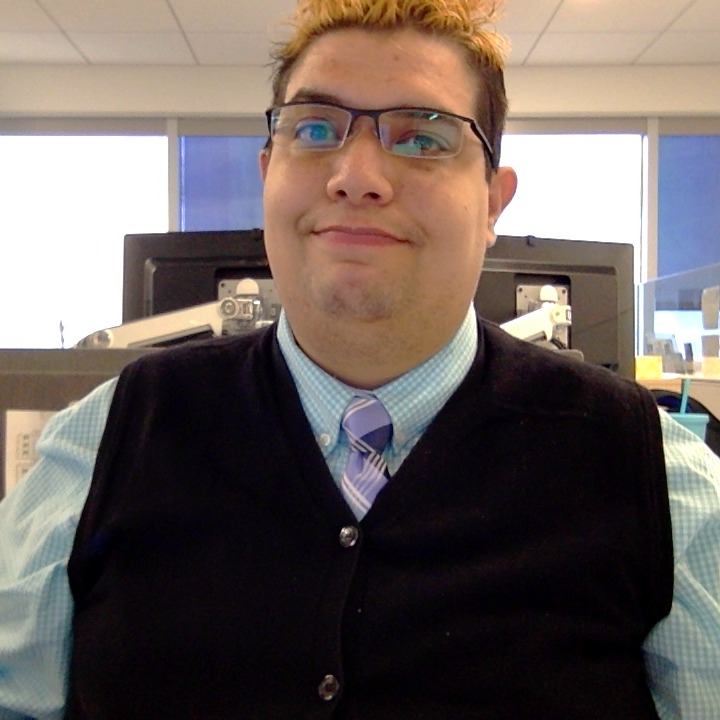 Since: 08-20-04
From: California

Since last post: 333 days
Last activity: 333 days


I've told many people, "Don't buy a Compaq." And, they do. I told my cousins, and they all have one. I told my neighbor, and he has one. I told my fag hag cousin, and she has an HP, so it's okay.

So, I have a cousin's cousin's Comcrap sitting in my bedroom because the sucky parts inside have slowed down to crap beyond compare, and was wondering how many people owned the same (or similar) sucky crap box that I have to fix.

Basically, this is to humor me so I don't commit some major crime somewhere. I'm trying to reform, and not endulge Zabuza.
Stitch

Roy Koopa
Holy crap, it is the RoboCoonie!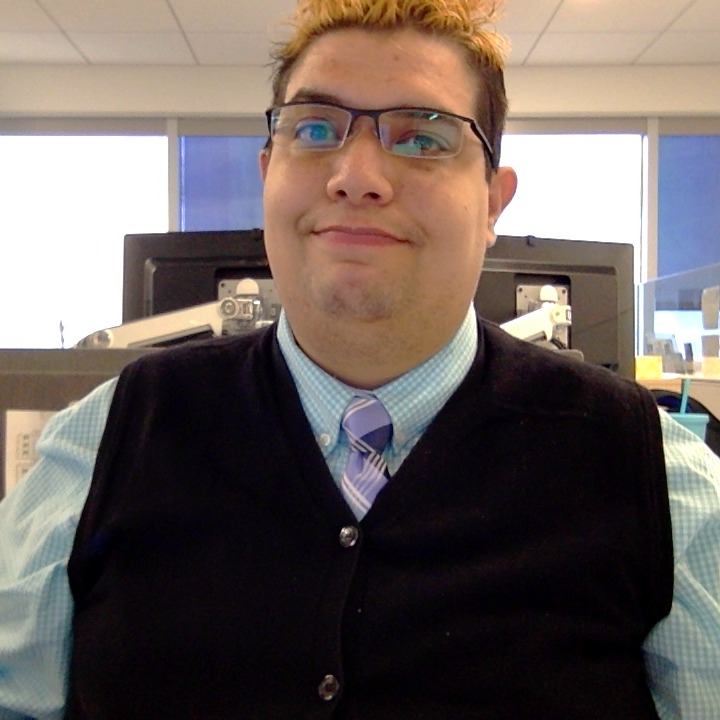 Since: 08-20-04
From: California

Since last post: 333 days
Last activity: 333 days


And the world wonders why we are so often p.o.ed at things and stuff? This is why. Because little people who have knowledge of piddly crap decide their going to taint the image of the once noble (and still noble) hacker. That's why. Given that, I'm not new.

I'm CIAHacker. I'm PriusHacker. I'm TSAHacker. I'm Zabuza. I'm whatever goddamned other freakin user name/handle/screenname I've assigned or have had assigned to me. Welcome to me. You know what you didn't manage to erase? My house in that stupid parking control suburb near Sunset Waterfall with my wonderful lawn where you people camp out on, and where I keep my Prius. You didn't erase our Xeogaming city thingy with the gay nightclub thingy nestled in the deep regions of it takes-to-long-to-explain-how-to-get-there-again. Yeah, I'm crazy, and insane, and they are two different things.

So, welcome to me again since I'm just that pissed off and I think I've snapped something in the last inkling of sanity I still had. Someone is going to fall for this, and I hope it's that slinky person. I mean, a spring that walks down stairs? Who the fuck was stupid enough to create that!? And, the pet rock? What the fuck was that all about? Were people actually that stupid?

I'm done.
Stitch

Roy Koopa
Holy crap, it is the RoboCoonie!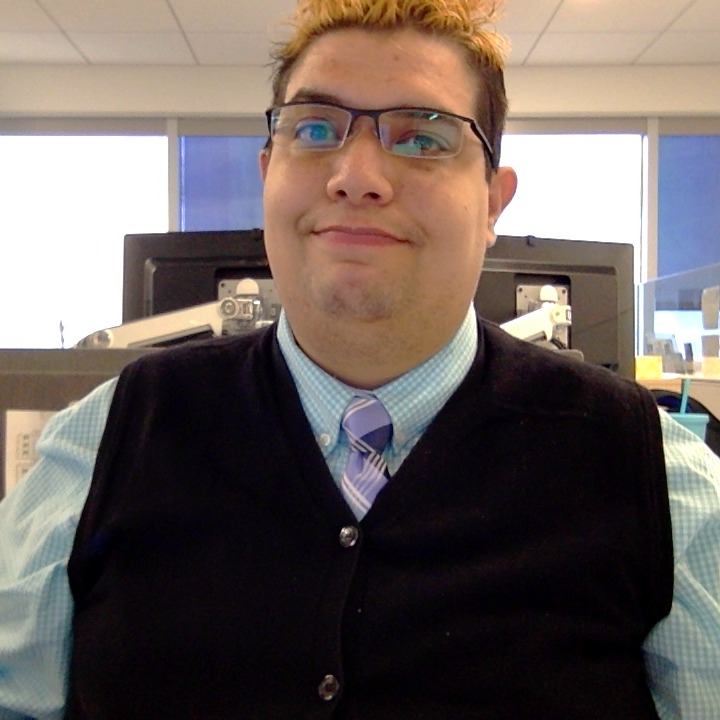 Since: 08-20-04
From: California

Since last post: 333 days
Last activity: 333 days


SPAM!!!

Anyway, yeah, I chose other because I haven't built my beast yet (so to speak) since it's still sitting in pieces randomly scattered throughout my house and car. I have chose other because I've got laptops now instead of the desktops.

I have a Tandy 1000 RLX (33MHz...it's old), a CTX EzBook 760 MS-XJ (166MHz w/MMX...it's old too), and a Panasonic Toughbook CF-27 (500 MHz PIII...it's still kind of new). I really just don't care much for a desktop machine right now. I think I'll just concentrate on building my server when I have the time. Safeguarding and crap so that fucking little script kiddies don't try to do damage they can't possibly understand.

Note: we may be hearing about this from me for a long long long long time.
Stitch

Roy Koopa
Holy crap, it is the RoboCoonie!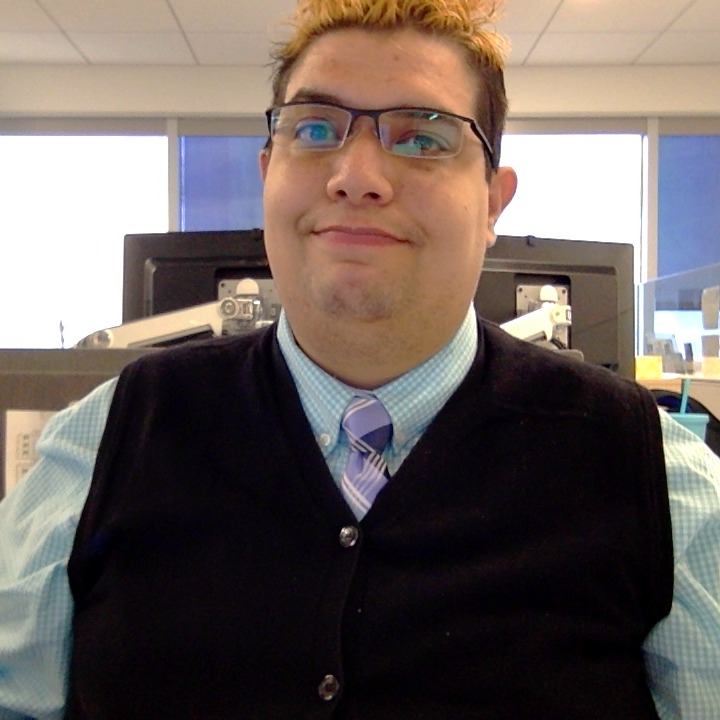 Since: 08-20-04
From: California

Since last post: 333 days
Last activity: 333 days


How bout getting ErkDog to move his ass around, and safeguard a few things with his wonderful company so that shit like this doesn't go down?
Stitch

Roy Koopa
Holy crap, it is the RoboCoonie!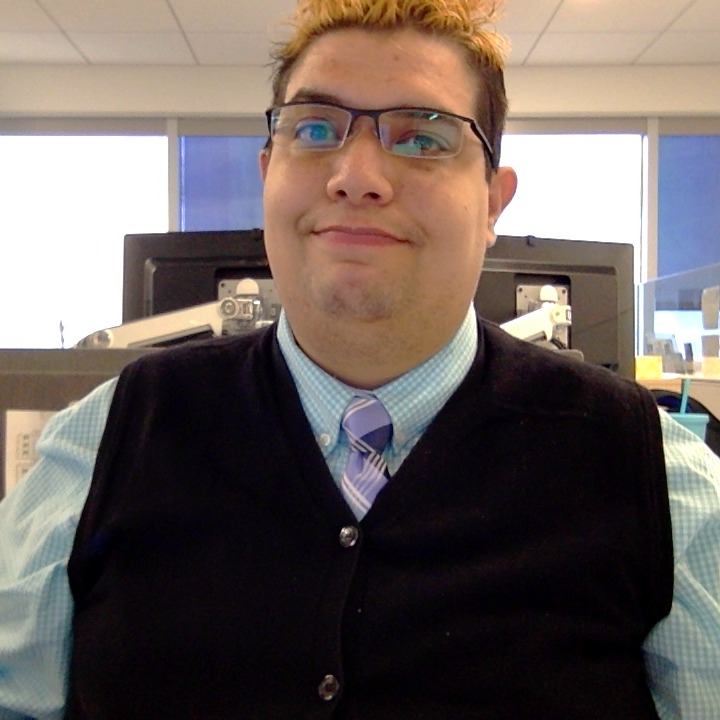 Since: 08-20-04
From: California

Since last post: 333 days
Last activity: 333 days


Does anyone have any cheats or hints as far as maintaining a prosperous city in SimCity 3000 Unlimited? I just bought it yesterday, and mostly use it to recreate the elaborate settings I create in my stories, but still need to know how to keep the city running.

Cheats or legit appreciated.
Stitch

Roy Koopa
Holy crap, it is the RoboCoonie!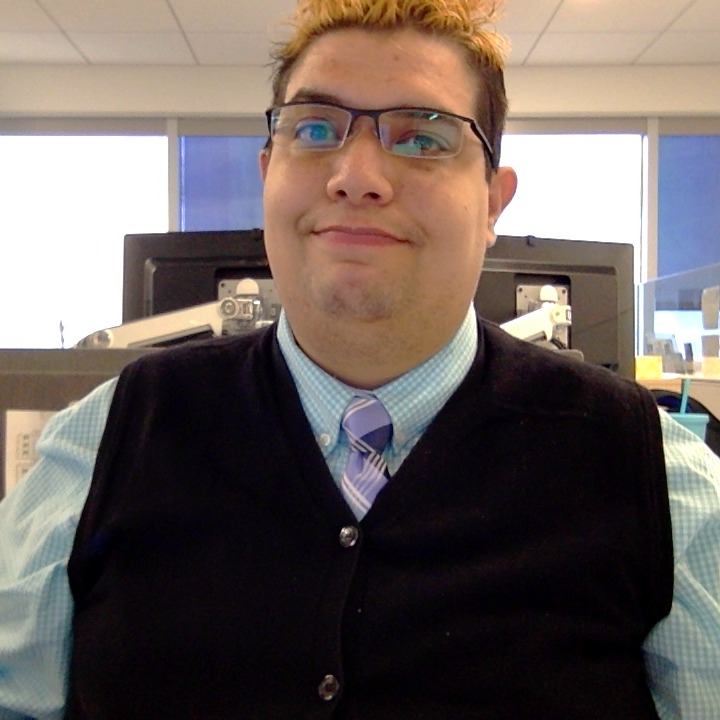 Since: 08-20-04
From: California

Since last post: 333 days
Last activity: 333 days


You can still find a lot of your cached threads from like November 2004 and slightly before by doing a google search using the following in the search box:

site:www.xeogaming.net

Just insert your user name without the brackets above, and it will return everything you've ever posted that it feels relevant. Just a thought, if you're missing your stuff.

For example:

site:www.xeogaming.net ciahacker

gives, once you click on it, almost everything I've ever posted of sheer relevance to whatever tthat little bot wants to record. They joys of pointless stuff.

Note:
You'll want to click on the link marked cached so that you can access the records, otherwise it takes you to the current page (and that page doesn't exist).

Page Example:

Xeogaming Forums -- Statistics
Xeogaming Forums is the place for you to just chill and post for fun!
www.xeogaming.net/board/stats.php - 20k - Cached - Similar pages

Don't forget to click on Cached!!


---
(Last edited by Zabuza on 02-28-05 04:47 AM)
Stitch

Roy Koopa
Holy crap, it is the RoboCoonie!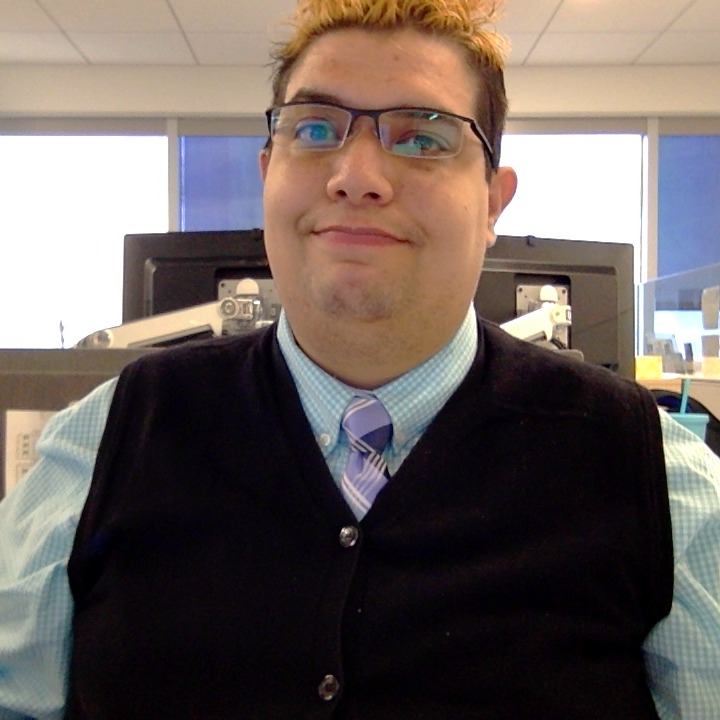 Since: 08-20-04
From: California

Since last post: 333 days
Last activity: 333 days


Ha ha, very funny trick. Now undo it.

Here's another funny one: AR has the same thing. Isn't it a joy?

Oh, wait, they're up again, but still dying. Funny.
Stitch

Roy Koopa
Holy crap, it is the RoboCoonie!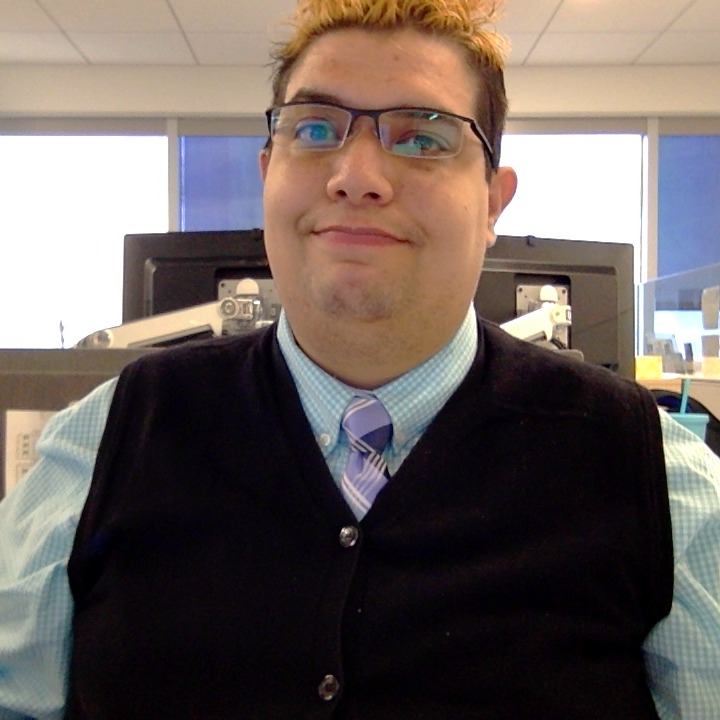 Since: 08-20-04
From: California

Since last post: 333 days
Last activity: 333 days


I don't care...my updates are gone. And, I vaguely remember stuff, and at least the Domain one was good.

I'd rather get rid of him/her permanently. It's just easier that way...a little messy, but easier.

Note: You Feds reading this piddle, I hope you know I'm kidding.
Stitch

Roy Koopa
Holy crap, it is the RoboCoonie!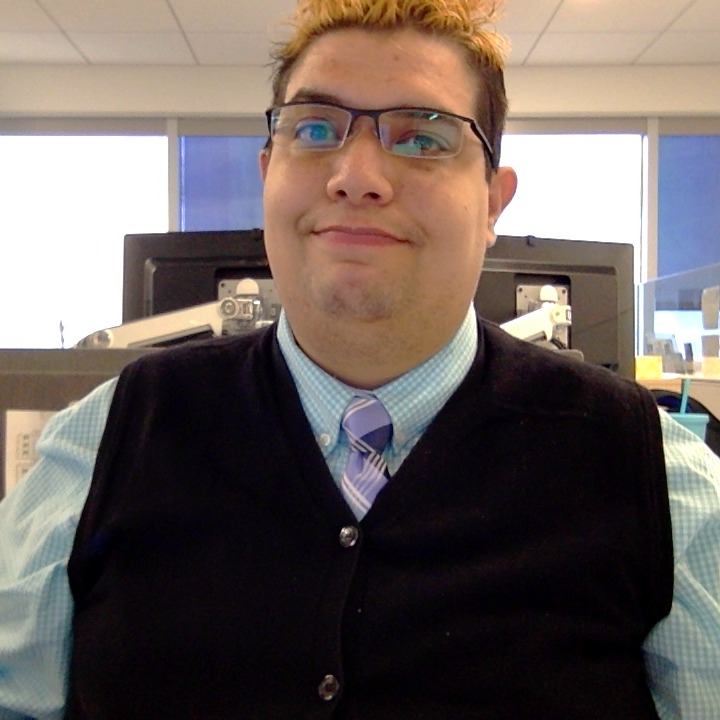 Since: 08-20-04
From: California

Since last post: 333 days
Last activity: 333 days


Posted on 02-28-05 08:31 PM, in ...
Link
Pick a name and stick to it dammit!!

Anyway, I don't remember what this was about, so I'm going to go play SC3KU.
Stitch

Roy Koopa
Holy crap, it is the RoboCoonie!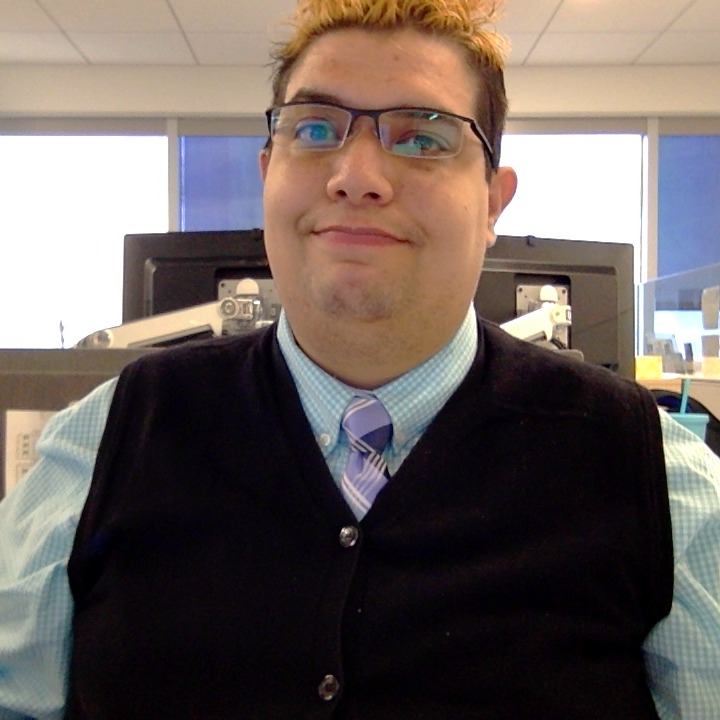 Since: 08-20-04
From: California

Since last post: 333 days
Last activity: 333 days


Not to detract from the first statement, but as a hobbyist, I am first and foremost a hacker. Once a hacker, always a hacker. What we had was not a hacker, but a wannabe...a script kiddie. Never live up to the real thing. Hacking an acmlm board is child's play suitable for just that...a child.

Also, I write, I play(ed) the violin, I draw, and I occasionally read. Mostly, I've reentered the realm of writing once again because I just need a release from life. Playing video games is fun as well. And, if I can find my rackets and partners, I also play tennis.

Mustn't forget the anime. Gotta love the anime.
Stitch

Roy Koopa
Holy crap, it is the RoboCoonie!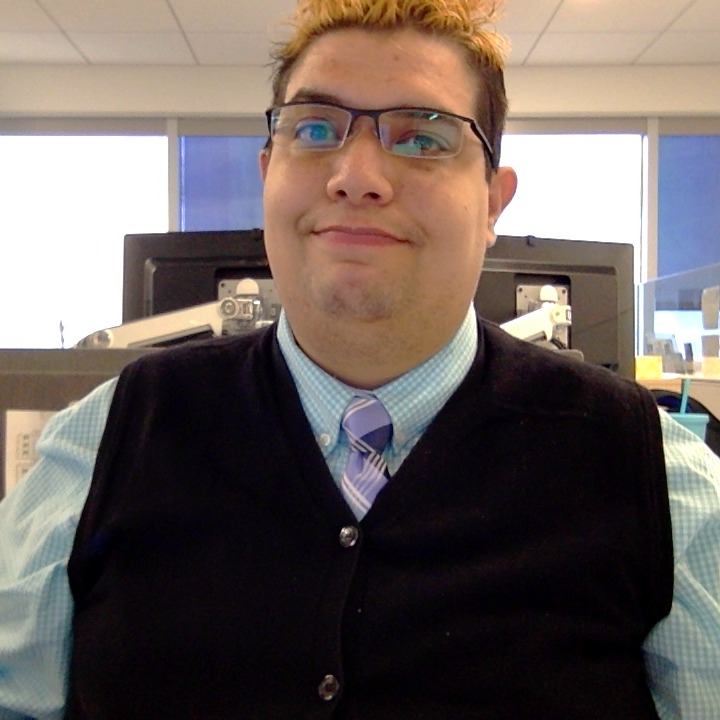 Since: 08-20-04
From: California

Since last post: 333 days
Last activity: 333 days


Oh god damn it all to hell, I know it's not a server problem. But, if he were running a competent company, wouldn't he at least offer some level of protection or at least insurance to his clients? I mean...nevermind. My explanations are lost on people concerned with the SQL security of a board.

I know that the exploits are PHP oriented, and I know they can be fixed. I also was not flaming, that was merely a broad ranged opinion that happened to encompace (sp?) my total lack of respect for a certain person that owns these servers. And, exactly, Erk's servers didn't do anything.

Please, anyone who secures their servers with small predictable passwords deserves more than just a board wipe to his clients. But, I'm not the one to do that. I have friends in the IRS for stuff like that...