(restricted)
Ryan

Ptooie
Is back!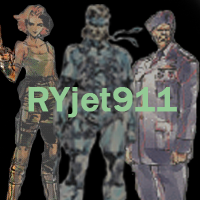 Since: 10-01-04
From: Stafford, UK

Since last post: 3925 days
Last activity: 3885 days


Uuuurrrghh

I hated RE5.

That sidekick was dumb as fuck, never using the decent weapons I gave her.

What the hell happened to the 'Attache Case' design of the inventory?

Why is the game not scary in the slightest? True, Resident Evil has never been particularly scary, except maybe the Gamecube remakes of the older ones... But this was just as unscary as RE4, and I thought this one was supposed to make up for how humourous rather than scary it is to play that game.

So much good from RE4 was removed for this game...
Ryan

Ptooie
Is back!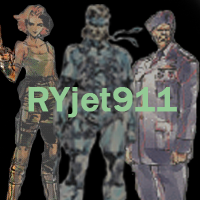 Since: 10-01-04
From: Stafford, UK

Since last post: 3925 days
Last activity: 3885 days


Oh good god...

I thought Irate Gamer was a total copy of Angry Video Game Nerd before... Until...

"You touch the ceiling you die, you touch the floor you die, even if you touch the lava you die"

VERY similar to AVGN's dialogue regarding that Silver Surfer game.

Plagarism criticism aside, Aladdin wasn't bad enough a game for him to take the piss out of it. I can understand when it's something terrible, like most of what AVGN reviews (Damn it! Still went there
), but Aladdin was one of my favourite games growing up, and it still makes a rank on what I would list as my favourite platformers.

It's like everything he criticised about the game was picking at the wrong parts. The idea of the apples is to stun enemies then use their stun to kill them off by jumping on them. The bats are piss easy to dodge. The red crystals seriously aren't that hard to get, especially the ones he tried to make seem like were impossible (HE HAD THE RAGS FOR CRYING OUT LOUD! HE COULD GLIDE TOWARDS THAT ONE AT THE TOP OF THOSE STAIRS). The final boss is a lot tougher than he made it out to be (Although admittedly compared to other games it was a pretty lackluster final boss).

Why not talk about the clunky, forced movement, thanks to heavily scripted skid animation? Why not mention the genie levels, with their unpredictable nature and confusing colour scheme making it difficult first time around? Why not mention the awkward to get gold scarab things or whatever they were that give you a pretty boring bonus? Why not tear apart the totally useless flying stage which has no enemies or obstacles, just lots of gems? The only thing I agreed with was the carpet lava level.

I understand his style is to nitpick about games, but attempting to do so over a pretty decent one is stupid, especially when the end result is trying to make the game look bad. Look at Yahtzee, even when he slaughters a game's faults, he can still like it, like Bioshock, or Call of Duty 4.

It really doesn't help that despite his attempts to act over the top, he acts so over the top that it surpasses the good kind of over the top and plummets straight down into the shite kind. His special effects might be pretty decent, but that's really all he gets editing wise, as everything else makes the dialogue seem totally forced and unnatural.

Fuck Irate Gamer.
Ryan

Ptooie
Is back!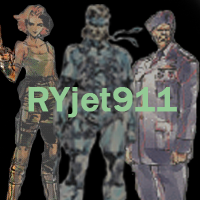 Since: 10-01-04
From: Stafford, UK

Since last post: 3925 days
Last activity: 3885 days


Asians + anime credits themes = one sexy video


(restricted)
Ryan

Ptooie
Is back!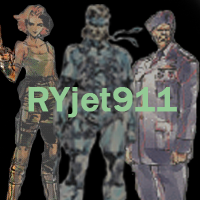 Since: 10-01-04
From: Stafford, UK

Since last post: 3925 days
Last activity: 3885 days


*shrugs* Jailbait or not, it's totally hot.
Ryan

Ptooie
Is back!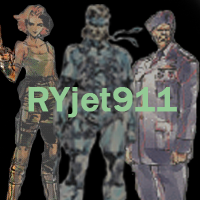 Since: 10-01-04
From: Stafford, UK

Since last post: 3925 days
Last activity: 3885 days


In an attempt to make my moderator status of this forum a little more plausible on this forum, I'm posting an essay I wrote for another forum, Escapist Magazine, likely know by people here for the Zero Punctuation reviews. Comments made in this post are more intended for the users on there however, since there are many elitist dicks who despite pining for innovation seem to hate anything that at least tries to bring something new, so some things said may seem a little strange.

---

"The term innovation means a new way of doing something." ~Wikipedia

Okay, that quote was pretty pathetic, but it at least states quite clearly what innovation is. It is also something that much of the hardcore, and even the casual gamers now, are pining for in their games. Something different, something new, something that doesn't feel like generic shooter 2032. Yet, whenever a game like this emerges bleary eyed from the swamp of current generation game design, why does the gaming community go into uproar about it?

Let's look at the biggest of these supposed sins against games, the Wii. Now, I have a Wii and a 360, and love them both to bits, and if I had a PS3, I'd love that too, since from what I've seen all three are pretty strong in their own ways. Of course, not as strong as my PC but that's beside the point.

Where as 360 and PS3 have pretty standard games, specifically in their controls, the Wii took an entirely different approach by employing a new (POWER GLOVE DOESN'T COUNT) form of motion sensitive controls. These featured various forms of accelerometre that can detect the angle the Wii is held in and if and how hard it is being swung, and an infrared pointer system to allow such communication in the game aswell, especially useful in the increasing library of rail shooters for the system.

Now, the setup itself was experimental. Like the DS which merged a touchscreen into its controller setup, the Wii uses these motion sensitive controls to add a level of interaction that few games have had before.

So why do so many people berate the Wii for being utterly useless? People act like the Wii has 'betrayed' them (A thread posted only today about Nintendo's betrayal to someone inspired me to write this entire article) by focusing its attention on more simple, accessible games that make use of the Wii's mostly innovative controls. And despite the Wii's lineup of Zelda, Mario, Metroid, No More Heroes, House of the Dead Overkill and Madworld (A list which I'm sure so many people following my train of thought are getting sick of hearing/typing up by now, I know I am) these so-called hardcore gamers still choose to attack Nintendo's lack of hardcore games, or a lack of acknowledgement to such gamers?

Why do Nintendo fans of the past feel that Nintendo should grow with them? This was one arguement I've seen recently, and basically people wanted the Wii to become just another console competing with 360 and PS3, but then that would entirely defeat the point of the Wii. It was designed as a counter against the hardcore fanbase, the whiny, self absorbed elitests of the 360 and PS3's underground commity of supergamers, fighting for honour, liberty, and whatever bullshit their generic space marine shoot 'em ups do. Instead of focusing on TRYING to please their hardcore fanbase, they instead turned towards the easier to please casual gamer, the gamer who plays not to win, or not for the artistic side of games, but to have some fun. They just want to play the game, perhaps with a mate or two, to have a little social brawl between them for a bit of amusement. That's all. But since Nintendo have done this perfectly acceptable business venture, hardcore gamers who didn't give a shit about the N64 and Gamecube despite both of those having a similar stream of casual games with a few SUPERB hardcore games thrown in, feel as though Nintendo has betrayed them somehow, as if Nintendo owes them for past loyalty which, if I'm not mistaken, when the Playstation came out, 90% of Nintendo's fanbase switched sides, then expected Nintendo to follow suit.

Too bad businesses don't work like that.

Now onto the games themselves. One big release that came somewhat recently was Mirror's Edge. For years, a lot of gamers have wanted a different kind of FPS, one which doesn't follow the suit of giving you a gun, putting a bunch of obstacles or enemies in your way and sending you on your merry, pseudo-invincible way as you mow down platoons of computer generated baddies. Instead, you are forced to use platforming skills to escape your enemies, occasionally getting pulled into the action side of things. I know Yahtzee has already gone on about its experimental attitude, and I have the exact same opinion. At least it was innovative.

However, once it was released, so many people blamed it for being different. I've heard all over the place (Not specifically here though, surprisingly, considering some of the kind of people I've seen frequent here a whole bunch) people getting angry that it wasn't just another generic shooter, saying things like 'they should have done it right'. But isn't that the idea of an experiment? You don't know if it's going to work out well, so you test the waters to see if it does. If it doesn't try again, if it does, roll with it.

Even some basic changes to gameplay can spark the innovative charm people want, lighting the flame of success in a franchise, and no game showcases this phenominan more than Call of Duty 4: Modern Warfare. Call of Duty as a series has never really interested me. A few short plays of the older games made it feel pretty generic as shooters go. Maybe if I got the games myself and played them through I might feel different, but eh. However, Call of Duty 4, from what I understand, had much tighter controls, an incredibly unique form of storytelling that can keep even the most dullminded player hooked on it, and some of the greatest FPS gameplay I, and many others, have personally experienced. It was also nice to see a change from World War 2 to a more modern setting.

However when World at War came out, despite its similarities to what is arguably the best of the series, it got slaughtered by the gaming community. I've played World at War, and it seemed like a perfectly fine game. Not as good as the fourth, but definately not worth some of the comments some players have made about it. The innovative features of CoD4 were present in WaW and it still worked perfectly well in both the campaign and the multiplayer. Of course, one aspect of multiplayer did steal quite a bit from Valve.

Which of course brings me to Valve, a very well known developer from their Half Life series, Portal, Team Fortress and Left 4 Dead. Day of Defeat and Counter Strike aside, which all have places in pretty familiar territory, Half Life did a great job of linking a great, subtly displayed story within a series of physics based puzzles and great action sequences that keep players on their toes. Portal does away with shooting altogether and focuses entirely on puzzles and incredibly hilarious comedy. Team Fortress, the original one, really helped put class-based gameplay on the map, and Team Fortress 2 took a new direction with some incredibly well designed levels and wonderful balance between the classes, and a unique graphical style. (Yes I know Serious Sam was cel shaded. No, TF2 isn't cel shaded, and as far as I know, no other game has used the same art style, it is actually the opposite of cel shading, before you tell me otherwise.) And Left 4 Dead took a zompie apocolypse and turned it in to one of the greatest multiplayer games of all time.

So apparently, Valve is one developer that gets innovation right. Despite the fact all their games have flaws, such as TF2's continuing problem with glitches, Half Life's currently repetitive nature with its puzzles and Left 4 Dead's glaring problem with difficulty on versus mode being horribly easy in some cases and in need of an option to make it harder, and some awful balance issues that can allow four hunters to spawn at once, allowing all survivors to be taken out by a semi-compitent team of boss zombies. Yet, when games that gleam with innovation like Mirror's Edge come out, the flaws are the first to be pointed out, but when Valve make a somewhat innovative game they get out with full marks...

So there's my issues with the whole innovation part of gaming. Games aren't going to get innovative if all people do is bitch about a particularly innovative game because of its flaws, rather than praising the good bits about it and hoping another game will follow the same lines, but fix the problems. It would also help if people would stop buying any totally generic shooter that gets shoved infront of them. It's not like when you were five and your mother forced you to eat your brocilli. You have a choice whether to buy a game or not. Make the better choice, and try a game from a genre you haven't played before, or buy a game that takes an interesting spin on an old franchise/genre. That's how I got into Metal Gear Acid, a series I adore my getting a PSP for my birthday for.

End note - quit bitching about the Wii, you anti-fanboys. (If this thread gets somewhat read, I might write something about my views on that, the 'anti-fanboy'.)
Ryan

Ptooie
Is back!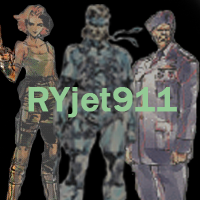 Since: 10-01-04
From: Stafford, UK

Since last post: 3925 days
Last activity: 3885 days


Originally posted by Vulkar

---

but its graphics sucked

---


Graphics don't make a game good.
EDIT: Ever played Goldeneye or Perfect Dark for the N64? If not, play them, and then tell me the game is crap because of the graphics, and explain how low graphics reduces a game's fun by such a large margin.


Originally posted by Vulkar

---

the story was done badly

---


But then most formulaic games of recent years had pretty plain, bland stories also, such as Halo, Mario, Gears of War, Killzone, Resistance, Resident Evil...


Originally posted by Vulkar

---

the sword fights were inconsistent in their difficulty, and in the end there were only two different strategies you needed to win all the sword fights.

---


Alright, I'll give you those.


Originally posted by Vulkar

---

The Wii itself also backs up my point. It has a great controller, but a small hard drive, no DVD player, and bad graphics.

---


None of what you said had any relevance to the console as a gaming medium. The small hard drive is perfect for save games and the downloads on the Wii shop, and the ability to expand the harddrive with portable, cheap SD cards is a feature the Wii's rivals lack. The lack of a DVD player doesn't really ruin the console as a whole, and the downgrade in graphics is something which Nintendo did on purpose, since two graphical behemoths were already in existence.


Originally posted by Vulkar

---

Also, the button arrangement on the controller could have been done better.

---


While partially true, it all depends how developers utilise the control setup available to them.


Originally posted by Vulkar

---

So what we need is innovation, but we want innovation combined with quality. The innovation should be good, but so should everything else.

---


But in that is the simple flaw that innovation of any kind is an experimentation. From what I've heard about the System Shock games, Half Life seems to have taken a few ideas from that, and System Shock did receive great praise for its innovative gameplay. It was a successful experiment, as was Half Life, helping improve the first person shooter genre with unique ideas, superb gameplay, excellent story and storytelling and some truly unmatched action sequences in both the original Half Life and its sequel.

That's the bad thing about innovation; when an experimental idea fails, it can be bad towards the whole idea of using different ideas, as when a bad idea causes a game to fail, developers become weary of using new ideas when more money can be made by recycling old, true-and-tested ideas.

But when games like Halo, Gears of War and Resistance are being regurgitated year after year, using old ideas and sometimes repeating bad design choices, gaming cannot develop as either an art form or an entertainment medium, and it deeply saddens me that a lot of the ideas I've had for games may never surface simply because of the fact publishers don't like taking risks and employing the use of new ideas, for obvious business puroses.

It doesn't help that I have recently been developing a bit of a games are art hippie mindset, and can see a game as good even if it isn't fun.


---
(Last edited by Ryan on 04-08-09 04:42 AM)
Ryan

Ptooie
Is back!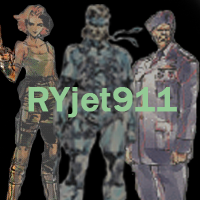 Since: 10-01-04
From: Stafford, UK

Since last post: 3925 days
Last activity: 3885 days


My issue there is "It's just a video game" can be spread across a wide range of other media, such as "It's just a film" or "It's just a book". It's simplifying something which has the capacity to be both a form of entertainment AND a way of telling a story, getting messages across and simply fulfilling a designer's want to... Well, design.

As with films and books, someone can say that firstly they should just be for fun, to entertain, but there will always be a film critic or literary buff who will fight against such an accusation, explaining in detail why they feel such media should be taken more seriously than that, and I personally feel gaming should be taken more seriously than 'just a video game'.

That was the attitude back in the cartridge and cassette days where video games were seen as more of a children's toy, the big old gray box you buy your children for their fifth birthday and don't hear from them again, hidden away in their rooms, until they're ten when they demand the next big console. But even back then, people defended video games as a new medium for expressing oneself in a way which previously wasn't possible. It can be a way of getting someone more involved in a story than a book, film, television show, play etc. could ever do, by allowing the viewer or 'player' in gaming's case to interact with characters in a story, control the main character themselves and eventually gives a sense of accomplishment and fulfillment upon completion which other mediums have difficulty providing.

True, a game's main goal shouldn't be to provide an innovative, artsy barrel of tripe and sludge, sticking together abitrary nonsense in terms of gameplay mechanics in the hopes some form of game marketable to the masses will be generated by it, but game developers should at least put a bit of actual development in to it.
Ryan

Ptooie
Is back!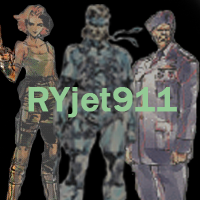 Since: 10-01-04
From: Stafford, UK

Since last post: 3925 days
Last activity: 3885 days


Originally posted by Junpei Jones

---

With video games it is difficult to do this because you have to factor in playability. Schindler's List: The Game is impossible.

---


Art in the form of a game then is likely to have a different style in comparison to art written on paper or projected on the big screen. There is also the fact that art is a subjective term, dependant on the viewer. To the heathen, a game is just a toy to provide entertainment, books are just words printed on a page to tell a story and films are just sequences of images to display action.

But to the eye of someone more passionately involved with the media, all three are art forms in their own right. Each one has a different style of art, with books being more the clever use of words, construction of sentences and the story being full of intelligent twists to keep a reader hooked until the end. Films can be artforms with different styles of editing, portraying a message in a very subtle way, actors being able to produce a realistic seeming character. In games, it's unique control systems, different use of graphics, the gameplay mechanics, it's storyline, and for people like me, innovative ideas used.

Schindler's List: The Game may be impossible, but remember not everyone will consider it a piece of art in its current forms anyway.


---
(Last edited by Ryan on 04-13-09 05:35 AM)
Ryan

Ptooie
Is back!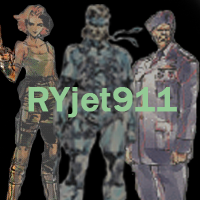 Since: 10-01-04
From: Stafford, UK

Since last post: 3925 days
Last activity: 3885 days


Originally posted by Vulkar

---

Video games, however, have a very hard time making the user enjoy anything without entertainment. It's difficult to be thought provoking and interactive at the same time, nearly impossible, in fact. I honestly cannot think of a single good video game that lets me enjoy it without entertainment.

---


I would recommend Killer7 then. Pretty basic rail shooter but the most fun I had with my Gamecube.

An example in my case would be Mirror's Edge. Pretty boring game, but because of its uniqueness I still enjoyed it.
Ryan

Ptooie
Is back!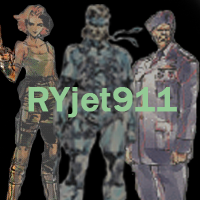 Since: 10-01-04
From: Stafford, UK

Since last post: 3925 days
Last activity: 3885 days


That's a major point that I didn't go into much detail, if at all, in my post. GOD DAMN SEQUELS XD

The only sequel in that list that seems somewhat suitable to backing my statements is Fallout 3. True, it's almost a rehash of Oblivion, but compared to the original Fallout, it's full of great ideas, the VATS system works incredibly well, and despite the very samey indoor areas, it's incredibly immersive and the inclusion of guns helped ease me through the problems that I had with Oblivion.



The rest, besides Lost Planet since I've heard very little about that, seem bad... Street Fighter IV with some terribly difficult/cheap AI at times, RE5 taking everything good about RE4 and chucking it in a bin on the darkside of Mars, FEAR 2... Well, I loved FEAR, but I'm not paying extra for the same game with better graphics and a continued storyline. Still probably worth me checking it out though...

EDIT (Thanks to an anti-double post feature being in place now, when did that happen?):


Originally posted by Vulkar

---

Any form of media, be it books, movies, video games, or even comic books, are only good if the audience enjoys it. Movies can be enjoyable while providing more than just entertainment, assuming that it is thought provoking or meaningful in some way. A good example is the movie Blade Runner, which has very little in the way of entertainment, but has quite a bit of good metaphors and thought provoking ideas. If someone is looking for entertainment, Blade Runner is quite a boring movie, but if someone wants more than entertainment, they'll ENJOY it.

The same goes for books. There are many books, political, philosophical, instructive, fictional, which don't entertain the reader, but are still enjoyed by their audiences. Again, a goodexample is the Communist Manifesto. Far from entertaining, but it does offer several ideas that many people enjoyed hearing about.

---


Something I managed to miss from the first time I read this post. You are not giving games any form of different audiences. Where you are saying films and books have these audiences for less entertaining books, those audiences are comparitively small in comparison to those who DO read for entertainment.

Gaming has the same split, generally known as the casual/hardcore gamer dispute. Casual gamers claim games are just for fun, while hardcore gamers claim them to need something more. Both are wrong, since neither actually consider the artistic side of gaming besides a small portion of the hardcores, and a whole different audience in itself.

Anyone know the game JFK Reloaded? The game was made to see if it was possible for the events that went down to be recreated in a computerised form. Anyone remember Postal 2? That game, despite being hilarious shooty fun, could be completed entirely without having to even pick up a gun, an idea which shows it's the player who causes a lot of the violence in games, not the game itself. The player is the one to give into temptation, rather than the game forcing the player to kill everything that so much as twitches.

It's because so many gamers play for fun that these subtle points get hidden away deep within graphics and physics that most gamers seem to love and care about games these days.


---
(Last edited by Ryan on 04-13-09 05:57 AM)
Ryan

Ptooie
Is back!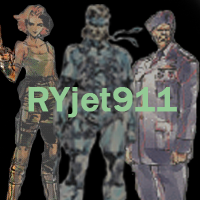 Since: 10-01-04
From: Stafford, UK

Since last post: 3925 days
Last activity: 3885 days


i lol'd
Ryan

Ptooie
Is back!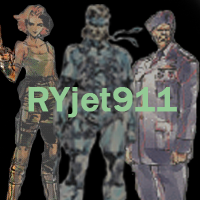 Since: 10-01-04
From: Stafford, UK

Since last post: 3925 days
Last activity: 3885 days


I should point out now that any game that can be won by randomly smashing buttons when playing against even the most advanced player is generally down to poor balance. It's why I hate fighting games.

Sorry to be off topic, I just hate people complaining or even somewhat bad-mouthing attack spamming when more detailed playtests could help remedy such issues.
(restricted)
Ryan

Ptooie
Is back!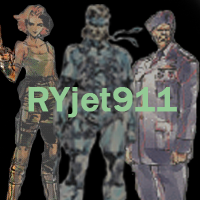 Since: 10-01-04
From: Stafford, UK

Since last post: 3925 days
Last activity: 3885 days


Originally posted by Xeu

---

- Escapist Magazine forums sound terrible from reading over the first post.

---


The main problem with the Escapist community is it's huge. In comparison to a place like this, where there's only about 15 active members or something, when this site probably has that many UNIQUE visitors every minute or so. Like 4Chan or GaiaOnline, with such large numbers it becomes difficult to keep riffraff out, which means 50% of the users are total idiots when it comes to, well, anything. The amount of people there who can't spell words over six letters long is staggering... A thread about smoking had an instance of the word cigarette spelt as sigaret.
So yeah, the community is generally pretty shitty, although some threads and users are a pleasure to talk to and discuss with.

And like any large community it has its divides. Unfortunately it seems that when it comes to sides that didn't originate from the site itself, unlike 4Chan's /b/tards, fa/tg/uys, whatever, that these groups become almost religious in what they believe in. Every day I see several threads downright stating the Wii sucks, one from a Sony fanboy explaining why the PS3 is the best of this gen and another bunch of retaliation threads from Nintendo fanboys explaining why the first group of threads are wrong.

One trend I have seen between the casual and hardcore divide, from this forum anyway, is:

- Hardcore gamers are self rightous, elitest, incoherent dicks who are unable to take that their precious games have moved to a mainstream market.
- Casual gamers know too little about the games they play to have much of an impact.

But the main issue is:

- From what I can tell, neither casual or hardcore want innovation.

The casual gamer is easy to please, it doesn't matter too much what you give them, as long as it's functional. Their lack of care means no developer has to try and please them with new ideas.

However, and before an Escapist hardcore finds his way here and starts agreeing with me, the hardcore community is just as bad, as they seem FRIGHTENED of change. I've seen many-a-thread basically stating these hardcore gamers want all multiplayer FPS games to be Counter Strike (A not too recent thread regarding TF2's apparent shittyness used this arguement) and for all RPGs to be Final Fantasy. Then there should be no other genre of game.

Bringing back to innovation, neither group seems suitable for helping bring out the spark gaming needs to become innovative again. The only group I can see is one in the middle of casual and hardcore, able to appreciate games specifically for certain aspects, such as graphics, gameplay, sound, immersion, story, new ideas etc. while at the same time not claiming their favourite game is like the game developer's bible and all developers should basically remake this game...

Oh that's another thing I notice a lot of, hardcore gamers complaining when a remake comes out, but then half of their arguements basically say to remake another game (The TF2 should be CSS arguement fits here)


Originally posted by Xeu

---

- Yahtzee sucks.

---


Highly disagree... Based on his earlier reviews anyway. Haven't been liking him too much recently. Very surprised at his Mad World review, thought it'd be another like No More Heroes, but he seems to have completely switched opinions on the Wii's graphical aspect, the existence of the console being good or not... Kinda pulled off what pissed me off so much about the Irate Gamer...

Oh also, I have played a little FEAR 2 round a friend's... It really isn't worth full price. Maybe when it drops to around expansion price I'd consider it.
Ryan

Ptooie
Is back!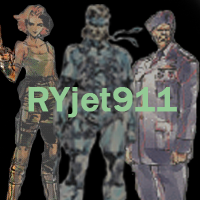 Since: 10-01-04
From: Stafford, UK

Since last post: 3925 days
Last activity: 3885 days


Originally posted by Cairoi

---

but I can also appreciate casual games, like Left 4 Dead.

---


I know sooooo many people who would murder you for such a comment. XD
Ryan

Ptooie
Is back!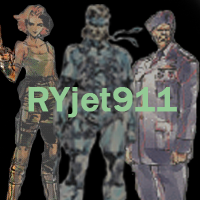 Since: 10-01-04
From: Stafford, UK

Since last post: 3925 days
Last activity: 3885 days


Originally posted by Raoh

---

The Wii's not designed with hardcore gamers in mind. The only game on it I really like is SSBB. Everything else I've played is mediocre at best.

---


Mario Galaxy, Mario Kart, Mario Football, No More Heroes, Madworld, House of the Dead Overkill... There's six must have games for the Wii off the top of my head.
Ryan

Ptooie
Is back!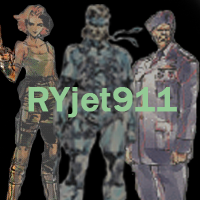 Since: 10-01-04
From: Stafford, UK

Since last post: 3925 days
Last activity: 3885 days


Well I never liked the idea of some games being casual and some games being hardcore.

In my opinion, a normally hardcore game can be played casually, like booting up CoD4 on Recruit difficulty, despite the 'hardcore' vibe the game gives, is playing casually, while someone can try to beat every part of Cooking Mama, playing it more seriously than any normally hardcore gamer would play their hardcore games.