Xeogaming



AcmlmBoard 1.92++

©2000-2006 Acmlm, Emuz, Blades, Xkeeper, DarkSlaya*

*Unofficial Updates


Page rendered in 0.059 seconds.use I only have a 28.8k connection. Right now, I'm playing UT2004, Doom 3, and Battlefield Vietnam. Anyways, the specs are:

CPU: Athlon 64 3200+ (Socket 754, 2.2GHz, 512k L2 cache, 2.4GHz currently)
VGA: 9800Pro (128MB, 256-bit, 380/340MHz at 420/360Mhz (Core/Memory))
RAM: 1GB (1 stick) of Corsair Value Select
Hard Drive: 74GB Western Digital Raptor (10,000RPM 8MB Cache SATA150)
Optical Drive: Plextor PX-712A (48XCD, 16XDVD, burns both, single layer only)
Motherboard: Soltek SL-K8AV2-RL, just an 800MHz Via board (K8T800/VT8237)
Modem: 56k Motorola SM56 V.92 Speakerphone (Can't get cable out here)
Power Supply: Coolmax CX-400B, inefficient but quiet.
Case: Thermaltake SViking with a few cathodes/UV cables
Cooling: Stock case fans, Arctic Cooling Silencer 64, aluminum RAMsinks
Monitor: Philips 109B55 (19", 1920x1440@60Hz, .25mm dot pitch)
Speakers: Logitech X-530 (140W, 5.1ch)
Keyboard/Mouse: Some Mitsuko Multimedia Keyboard & old ball-style mouse

Edit: It runs UT2004 better than it has any right to, and Doom 3 and HL2 at high settings at 1600x1200 with 4XAA & 8XAF . So what games do you usually play, and what's you're computer like?

Edit: Recently upgraded to a my CPU from a 3200 to a 3700 (+260), my VGA to an X850 XT Platinum (+400), and my RAM to a single 1GB stick of OCZ Platinum PC3200 2-3-2-5 (+140). Sold my old parts for $340 to a friend to use in a computer he was building for his friend.


---
(Last edited by tanto10 on 02-06-06 06:52 PM)
Xeoman


Ball and Chain Trooper
Administrator










Since: 08-14-04
From: 255

Since last post: 3 days
Last activity: 3 days


I don't know the full specs, and brands of things, but this is my system looking at it in "basics".


CPU: Anthlon 32 2400+
VGA: GeForce FX 5200 ... well, it plays Halo PC perfectly.
RAM: 768 DDR, one 512 stick and one 254 stick.
Hard Drive: 40 GB ... ugh. Secondary: 10 GB ... like that's anything better?
Monitor: Proview, something.


Keyboard/Mouse: Piece of crap keyboard, but a nice and very basic MS optical mouse.
Sound: Dolby 5.1 I believe.
Modem: 256k SBC Yahoo DSL.

We had to replace the motherboard and power supply a few months ago, so those a pretty new, just don't know what they are exactly.

It's a decent machine, but nothing special.
Ice Man

40
...









Since: 01-04-05
From: Germany

Since last post: 5499 days
Last activity: 3414 days


CPU: Intel Pentium 4 3,0GHz (Socket 478, 1024KB L2 Cache)
MoBo: MSI 865PE Neo2-P
VGA: ATI 9600 Pro
RAM: 1024MB DDR
HD: 240GB
CD/DVD: Polaroid CD/DVD ROM and Emprex DVD +/-R/RW (8x for DVDs and 52x for CDs)
Modem: T-DSL 1024MB
Monitor: Vobis 19" (resolution up to 2048x1536)
Speakers: 5,1 Dolby Surround
Keyboard: Speedlink with extra buttons (very rare)
Mouse: Silvercrest (wireless + optical)

It runs all new games, but takes a long time to start Windows, because my HD is nearly full, lol.




Cyro Xero

Rune Mage

Rave Atom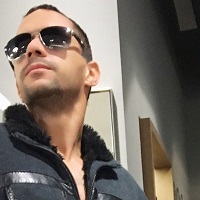 Since: 02-23-05
From: Minnesota!!

Since last post: 1438 days
Last activity: 1351 days


I don't know most specs without looking at it.

CPU: Anthlon. Don't know the rest
RAM: 1GB
HD (x2): 250 GB / 20 GB
Modem: Wireless/Cable
Keyboard: All Clear Multimedia PS/2 Keyboard w/ Blue cathode tube
Mouse: Microsoft Intellimouse with side buttons.
Mouse Pad: Vantec Spectrum w/ Blue light (I think that's what it is)
LED Power Supply
Killer Kenny

Goomba








Since: 02-08-05
From: Vernon, CT

Since last post: 5687 days
Last activity: 5694 days


CPU-AMD Athlon 64 3000+ Venice Core (Socket 939)
Mobo-ASUS A8N-SLI NVIDIA NForce 4 (Socket 939)
Video Card-Jaton GeForce 6600GT (128MB) (PCI-Express)
RAM-1 Gig (1024MB) Corsair Value Select
HD-Western Digital 80GB
CD/DVD-Sony Combo (CD-R CD-RW, DVD-R)
Monitor-17" Refurbished, Whatever
Case-Aspire X-Plorer
Cooling-2 80mm Fans (runs anywhere from 78 F to 93 F)

Brand New...I dont mean to brag, but....it FLIES

Cyro-You can download Belarc Advisor to find out what kind of specs you have if you dont know, heres the link-http://www.belarc.com/index.html




xeogaming.org


AcmlmBoard 1.92++ r4 Baseline
?2000-2013 Acmlm, Emuz, Blades, Xkeeper, DarkSlaya*, Lord Alexandor*
*Unofficial Updates